With the holiday season upon us, evergreens are everywhere. I recently asked my Facebook friends to share with me their favorite evergreens for winter interest – short, round, tall, thin, slightly weepy, or perhaps one with slightly colored foliage. I'm curious to hear from my blog readers too. Which evergreen is your favorite?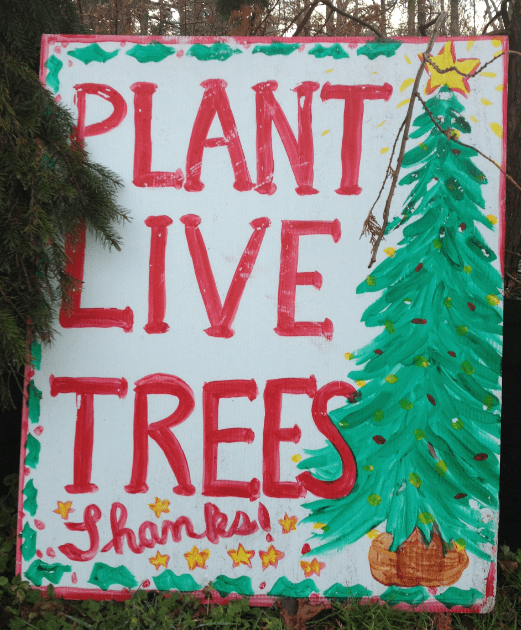 Recently, I sauntered over to our friendly neighborhood, family-run garden center, Chattooga Gardens. While marvelling at the show-stopping, holiday boxwood wreaths created by Jodie Zahner, I saw Mr. Jeff Z sorting out a delivery of gorgeous, fresh, mint- condition evergreen trees.
Ahhh, my mouth watered watching them slide down the big box truck pulled by a chain attached to a bobcat. Out popped blue ones, green ones, grey ones and yellow ones.
With visions of sugar plums dancing in my head (shaped like conifers, of course), I immediately thought about the designs I could create with these beautiful trees.
Dovecote, our home in the mountains, needs an infusion of winter glamour! Does yours? If so, a carefully selected group of evergreens are the perfect choice.
Evergreens can be grand, soaring focal points (like deodora cedars), accents to your home composition (Nellie R. Stevens holly is a great anchor) or grouped (boxwoods come to mind) as a node. These bullet-proof, southern mainstays populate the region. But, these evergreens pale in comparison to what is available in zone 5… ahhhhh.
From the Korean Silverlock Spruce (pictured below) to Nordman Spruce, and Pyramidal Silver Fir to Blue Spruce, the list goes on and on! Austrian Pine, Weeping Norway Spruce, White Fir, Alaskan Blue Cedar, Boxwoods, Oriental Golden Spruce, Colorado fastigiata Spruce, Horstmann's Silbe, Oriental Green Knight and Blue Korean Silveray, just to name a few! Each one offers its own unique beauty, color and texture to its environment.
I take photos of tags, since I really don't know all these beautiful plants. (My cell phone is my notebook these days!)
This holiday season, I encourage you to treat yourself to a burst of glamour and invest in evergreens with runway style… and support your local, family-run nursery in the process.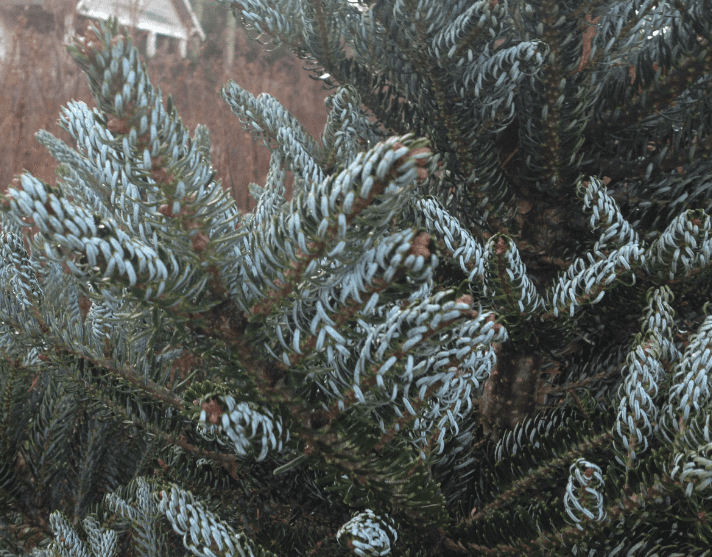 I know everyone is already busy with various aspects of the holiday season, so I want to help you out and save some of your precious time with my December ezine. Let's continue to warm up your holiday season with evergreen gifts. Register your email address with us to receive my ezine right in your inbox!
And now, I wanted to share news from Mrs. Santa…
Be on the lookout Tuesday for the invitation to my "Green Thumbs Don't Mold in the Winter" winter sale.  
Just 2 indispensable things… watch for the announcement next week!
Thank you for being my community of garden designing friends.
It's heartwarming and an honor to be in your circle.
Happy Holidays from the Dargans!