Videos can be found on our Vimeo and YouTube Channels.
HGTV: Groundbreakers
Crepe Myrtle Walk – A lovely intown property with a beautiful children's garden.
Smart Gardens – The vernacular courtyard of a stylish house in Buckhead, Atlanta, GA.
Poolside Meadow – Features a pool and building a retaining wall to make a useable space.
HGTV: Secret Gardens
Secret Gardens of Jacksonville – Hicks residence.
Secret Gardens of Atlanta – Dargan's own home!
Turner South: A Garden Makeover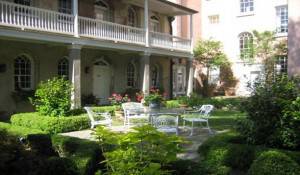 Featured Publication Recognitions:
Better Homes & Gardens
A World Apart – Garden Ideas & Outdoor Living, Fall 2006
Freshness: Always in Season – Better Homes & Gardens, July 2006
House Beautiful
Balancing Act – House Beautiful, November 2005
Country Gardens
Mixing Business with Pleasure – Country Gardens, Spring 2004
Southern Accents Magazine
Shaping Green Spaces –  Southern Accents Magazine, July-August 2004
The Art of Espalier –  Southern Accents Magazine, January-February 2004
Ties That Bind – Southern Accents Magazine, September-October 1998
Great Outdoors – Southern Accents Magazine, November-December 1998
Estate Planning – Southern Accents Magazine, May-June 1996
In the Garden – Southern Accents Magazine, 1992
Southern Accents Blog
Natural Health Magazine
Surroundings – Natural Health Magazine
House & Garden
"Domestic Bliss: Driveways," August, 2000
NY Times
It Needn't Be Greener in Someone Else's Yard
The Tiger, Clemson University
Program Seeks to Display Student Research
The Birmingham News
"Partners by Design," 1/20/2000, p. E1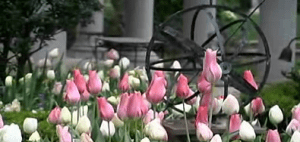 Books in which our work is featured:
| | | |
| --- | --- | --- |
| Molly Dannenmaier | "A Child's Garden" | (1998) |
| Dr. William Welch | "Antique Roses for the South" | (1991) |
| Dr. Neil Odenwald | "Birds in the Landscape" | (1994) |
| Southern Living | "Courtyards and Country Gardens" | (1992) |
| Chuck and Barbara Crandall | Creating Privacy in the Garden | (1990) |
| Mary Palmer Dargan | Early English Kitchen Garden | (1982) |
| C. S. King | "Empowered Gardens: Architects & Designers at Home" | (1997) |
| Carol Soucek King | "Gardenscapes: Designs for Outdoor Living" | (1997) |
| Penelope Hobhouse | "Garden Style" | (1989) |
| Penelope Hobhouse | "Gardening Through the Ages" | (1993) |
| Anita Pereire | "Gardens for the 21st Century" | (1999) |
| James R. Cothran | "Gardens of Historic Charleston" | (1995) |
| Dr. William Welch | "Perennials for the South" | (1989) |
| Louisa Cameron | "The Charleston Gardener" | (2001) |
| Louisa Cameron | "The Private Gardens of Charleston" | (1992) |
| Mary Smith | "The Front Garden" | (1991) |
| Rosemary Verey | "The Garden In Winter" | (1989) |
| Rosemary Verey | "The Secret Garden" | (1994) |
|   | "Who's Who in the World" (10th ed.) | (1991 – 92) |
| Mary Palmer & Hugh Dargan | "Timeless Landscape Design: The 4-Part Master Plan" | (2002 – In Progress) |
| Mary Palmer & Hugh Dargan | "Early English Kitchen Garden: Pre-revolution period to the 1900's" | (Future) |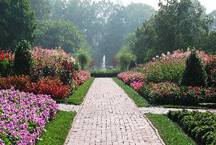 Magazines & Periodicals:
ASLA (edited by MP Dargan)
Historic Preservation Professional Interest Newsletter
(2001-03)
Atlanta
"Gardens of Delight"
(2002)
Atlanta Home Magazine
"Designs on Nature" Fall
(2003)
Atlanta Homes and Lifestyles
"Digging In"
(2001)
Atlanta Homes and Lifestyles
"Clearing the Deck"
(2000)
Atlanta Homes and Lifestyles
"The Great Outdoors"
(2000)
Atlanta Homes and Lifestyles
"1999 Decorators' Showhouse"
(1999)
Atlanta Journal Constitution
"How Atlantans Make the Most of Small Spaces"
(2000)
Atlanta Journal Constitution
"Gardens Galore"
(2000)
Atlanta Journal Constitution
"Pools that Make A Splash"
(2000)
Atlanta Journal Constitution
"Smart Ways to Make Most of Small Spaces"
(2000)
Atlanta Journal Constitution
"Private Sites: Garden Conservancy Tours"
(1999)
Better Homes & Gardens
"Romantic Retreat"
(2002)
Better Homes & Gardens
"Respect the Past, Plant a Future"
(2002)
Better Homes & Gardens
"Outdoor Casual"
(2001)
Better Homes & Gardens
"Garden, Deck & Landscape-Dramatic Details"
(2000)
Better Homes & Gardens
"Restoring a Period Garden"
(1989)
Better Homes & Gardens
"This Old Garden": Densmore & Robinson,Charleston,SC
(1997)
Birmingham News
"Partners by Design"
(2000)
Builder
"Into the Woods"
(1991)
Carolina Gardener
"Southern Garden Restoration: Charleston Style"
(1992)
Carolina Style
"Charleston's Gardens: History Grown to the Present"
(1994)
Charlotte Home Design
"The Little Garden That Grew"
(2000)
Carolina Architecture and Design
"The Phases of Serendipity"
(2003)
Charlotte Home Design
"Peek into a Myers Park Garden"
(2000)
Charleston
"Raising the Roof"
(2001)
Charleston
"Avant Garden: Charleston Style) (by M.P. Dargan)
(1993)
Charleston
"A Show of Palms" (by M. P. Dargan)
(1993)
Charleston
"Flowerpot Gardening" (by M. P. Dargan)
(1993)
Charleston
"Evergreen Traditions" (by M. P. Dargan)
(1992-93)
Charleston
"Mum's the Word" (by M. P. Dargan)
(1992)
Charleston
"Made in the Shade" (by M. P. Dargan)
(1992)
Charleston
"Antique Roses" (by M. P. Dargan)
(1992)
Charleston
"On Gossamer Wings" (by M. P. Dargan)
(1992)
Charleston
"House Poor and Garden Crazy" (by M. P. Dargan)
(1992)
The Cheekwood Mirror
"Wildings Record" (by Mary Palmer Dargan)
(1977-79)
CITI
"Garden Tour"
(1994)
Colonial Homes
"Southern Elegance at the Benjamin Phillips House": Avlon
Garden
(1995)
Columbia Record
"Gardening Group to Hold Workshops"
(1988)
Columbia Record
"Fall Gardening"
(1985)
Columbia Record
"Landscape Architecture courses 'tailored for homeowner'"
(1988)
Columbia Record
"Hoeing the line"
(1987)
Country Home
"Restoring a Period Garden"
(1987)
Countryside
"Intimate Courtyards"
(1992)
Darlington News & Press
"Parking Lot Turned Garden Brings Merit Award…"
(1991)
Florence Morning News
"Backyard can be another Room"
(1991)
Florence Morning News
"Dargans get Award of Merit"
(1991)
Garden Design
"Historic Pres & Am Landscapes": Koester Garden, Charleston, SC
(1990)
Garden Design
"Kitchen Gardens: Rebirth & Renaissance": Hampton Garden & Dargan Gardens, SC
(1990)
Garden Design
"Hot Pots"
(2002)
Garden Design
"When to Go Pro" : Profile of Dargans
(1996)
Garden Design
"When the Past is Present"
(1991)
Garden Design
"American Adaptations"
(1990)
Garden Hills Views
"Resident Profile :Peachtree Heights East"
(1996)
The Garden
"Plants without purpose"
(1995)
Home Mechanix
"Shed Trellis"
(1992)
Home Mechanix
"Great Garden Gates"
(1994)
House & Garden
"In the Garden Booms Companions"
(2003)
House & Garden
"Domsetic Bliss: The Dibble"
(2003)
House & Garden
"Domestic Bliss: Seed Packets"
(2000)
House & Garden
"Cutting Gardens"
(1999)
House & Garden
"Local Colors" : Hanahan Garden, Charleston, SC
(1990)
HG: House & Garden
"Local Colors": Hanahan Garden, Charleston, SC
(1990)
Historic Preservation
"Parterre Redux": Hanahan Garden, Charleston, SC
(1990)
Historic Preservation
"Fertile Imaginations" featured prominent preservation Landscape
Architects: Meadway Garden & Avlon Garden, Charleston, SC
(1991)
Homes & Gardens, Better
"This Old Gardens": Densmore & Robinson, Charleston, SC
(1997)
Jacksonville Antiques & Garden Show
"A River at My Garden's End": Hicks Garden
(1996)
The Joy of Herbs
"The Medieval Kitchen Garden" (by M. P. Dargan)
(1990)
Kiawah Island Legends
"Beyond the Rainbow"
(1993)
Landscape Architecture
"The Garden at 58 South Battery"
(1989)
Landscape & Irrigation
"Landscape Ornamentation:Adding Function to Aesthetics"
(1991)
Magnolia (SGHS)
"The Changing Garden Scene…" (by Mary Palmer Dargan)
(1988)
Magnolia (SGHS)
Early Charleston Gardeners: Botanists, Plant Hunters and Builders of Plantations
(1991)
Magnolia (SGHS)
Sterling Contributions to Southern Landscape Preservation: 1st decade of the SGHS
(1991)
Magnolia (SGHS)
"South Carolina Historic Preservation Award"
(1989)
Nashville Banner
"Research in England Aids Local Author"
(1984)
Natchez Democrat
"Medieval Garden Discussion Set"
(1984)
New York Times
"Crowfield Rebirth": Historic Crowfield Gardens
(1992)
The News & Press
"Dargans Get Award of Merit for Garden Design"
(1991)
The News & Press
"Parking Lot-Turned Garden…"
(1991)
The News & Courier
"Landscape Architects Repeat Performance"
(1990)
The News & Courier
"Will HistoricGardens Give Way to Golf Course?"
(1989)
The News & Courier
"Landscape Architecture Yields Unusual Result for Couple"
(1988)
The News & Courier
"Legare Street Tour…"
(1987)
The News & Courier
"History, horticulture make for interesting gardens"
(1985)
The News & Courier
"58 South Battery"
(1985)
Palmetto Press
"Featured Speaker…" (by Mary Palmer Dargan)
 
Post & Courier
"Preserving History"
(2000)
Post & Courier
"Twining Vines"
(1993)
Practical Homeowner
"Innovative Outbuildings"
(1990)
Remodeling
"Design: Lawn & Order"
(1998)
Sarasota Herald Tribune
"How does your garden grow? Fashionably?"
(1991)
Social Register Observer
"Mississippi Blooming" Barnes Garden, Natchez, MS
(1996)
Southern Accents
A series of articles by Mary Palmer Dargan..upcoming in
(1992)
Southern Accents
"A Mountain House"
(1992)
Southern Accents
"Design Directions"
(1992)
Southern Accents
"A Garden for Two"
(1992)
Southern Accents
Densmore Garden
(1992)
Southern Accents
"Neiman Marcus/Southern Accents Holiday House": Atlanta
(1992)
Southern Accents
"Ties that Bind": Hicks Garden, Jacksonville, FL
(1992)
Southern Accents
"Aged to Perfection: Avlon Garden": Avlon Garden, Charleston,
SC
(1992)
Southern Accents
"Recharged on the Battery": Ferguston garden, Charleston, SC
(1992)
Southern Accents
"Estate Planning": Atwood garden, Charlotte, NC
(1993)
Southern Accents
"Charleston In Full Bloom": Hanahan /Avlon Gdns,Charleston
(1993)
Southern Accents
"Inside the Garden Gate": Hanahan Garden, Charleston, SC
(1995)
Southern Accents
"The Adaptable Garden": McGee Garden, Charleston, SC
(1995)
Southern Accents
"Charleston in Full Bloom": Avlon & Hanahan Gardens, Chas,
SC
(1996)
Southern Accents
"World View": Dargan course profiled
(1996)
Southern Accents
"Four Under Forty"
(1997)
Southern Accents
"In the Garden"
(1998)
Southern Living
"Glorious Oasis" Aug
(2003)
Southern Living
"A Gardener's Palette"
(2001)
Southern Living
"Ties That Bind"
(1998)
Southern Living
"The Look of Lattice"
(1998)
Southern Living
"Reborn Again": Barnes Garden, Natchez, MS
(1998)
Southern Living
"Emerald Islands": Ferguson Garden, Charleston, SC
(1998)
Southern Living
"Lush Lawns": Smith Garden, Florence, SC
(1997)
Southern Living
"Courtyard Charm": Charleston Courtyards
(1997)
Southern Living
"Shed Improvement": Kellman Garden, Charleston, SC
(1996)
Southern Living
"Cameo Courtyard": Stevenson Garden, Charleston, SC
(1996)
Southern Living
"Fresh Look for a Pool": Ferguson Garden, Charleston, SC
(1996)
Southern Living
"Garden Gateways"
(1995)
Southern Living
"Charleston's Well-Kept Secrets"
(1993)
Southern Living
"Order in the Courtyard"
(1993)
Southern Living
"Planned for a Party"
(1991)
Southern Living
"A Marvelous Garden": Chapman Garden, Camden, SC
(1991)
Southern Living
"This Garden Loves a Party": McGee Garden, Charleston, SC
(1990)
The State
"Peaking Interest"
(1996)
Traditional Home
"Feathering an Empty Nest Interest"
(2003)
Trends
"For All Seasons"
(2003)
(Unknown Source)
"Mall getting facelift"
(1984)
Veranda
"Paving the Way": Avlon & Cathcart Gardens, Charleston, SC
(1992)
Veranda
"Continuing the Legacy": Coker Garden, Charleston, SC
(1994)
Veranda
"A Family In The Country": Fuqua Garden, Newnan, GA
(1997)
Veranda
"Lessons Learned: Charleston's Recovery from Hugo"
(1997)
Woman's Day
"Living Alfresco"
(1992)
Television Shows
| | | |
| --- | --- | --- |
| HGTV-Ground Breakers: My Smart Garden: Walz | (frequent reruns) | (2001) |
| HGTV-Ground Breakers: Crepe Myrtle Walk: Cozzins/Calabrese | (frequent reruns) | (2002) |
| HGTV-Ground Breakers: Wildflower Meadow: Russell | (frequent reruns) | (2002) |
| Southern Living | (frequent reruns) | (2000) |
| Turner South |   | (2000) |
| Secret Gardens of Atlanta: Dargan |   | (2001) |
| Peachtree Morning TV, "Hydrangeas" 11 Alive |   | (2001) |
| Good Morning Tampa Bay |   | (2002) |
Articles & Photography (recent or due in print)
| | | |
| --- | --- | --- |
| Southern Accents | What form Formal? | (2004) |
| Southern Accents | Crafting Grass | (2004) |
| Southern Accents | Navigating the Grade | (2005) |
| Southern Accents | Fickling Garden | (2004) |
| Better Homes & Gardens | Dargan Garden | (2004) |
| Better Homes & Gardens | Walz Garden | (2004) |
| Garden Design | Gothic Twig Pavilion – NOV | (2003) |
| Natural Healing | Natural Havens | (2004) |
| Sports Illustrated | Extreme Garden Make-overs | (2004) |
| Southern Accents | Cravey Garden | (2004) |
| Better Homes & Gardens | Green Kitchen Garden | (2006) |
| AOL Shaping Green Spaces ran on splash page for a month! |   | (2006) |