Dargans Inprint | Media | Landscape Certifications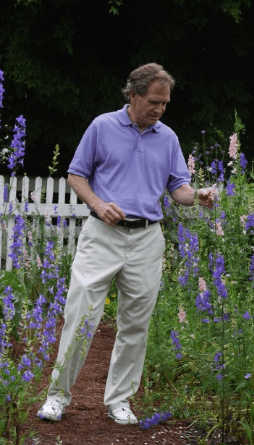 Hugh Dargan, ASLA and Mary Palmer Dargan, ASLA are the principals of Dargan Landscape Architects located in the Buckhead area of Atlanta, Georgia.
Hugh Dargan, a native of Darlington, South Carolina, received his degree in Landscape Architecture from The University of Georgia in 1973 and founded his firm that year. It was incorporated as Hugh Dargan Associates in 1984; in 2000 the name was changed to Dargan Landscape Architects to reflect the growth and expansion of the design studio. His long standing interest in garden history led to his role as a founding board member of the Southern Garden History Society, the first American regional organization dedicated to the study and preservation of historically-significant gardens. He has served on the boards of the Cherokee Garden Library (Atlanta History Center) and the Atlanta-based, international organization, Gardens for Peace.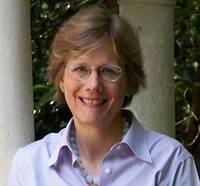 Great Garden Speaker
Mary Palmer Dargan, ASLA, APLD
Design a lifelong landscape in four easy steps to produce food, healthy activity, social interaction and stress reduction. Enhance the quality of life at home with practical advice from this inspirational landscape architect with over 30 years experience.
Lifelong Landscape Design: Gardens for Health and Longevity is landscape architect, Mary Palmer Dargan's current work. "Every homeowner can enhance the quality of their garden life on properties great or small. Fresh food, outdoor activity, events with friends and family and a refuge for recharging one's batteries are my goal for every landscape. "
Thirty years of designing landscapes for private clients in exclusive places from the coast of California to the low country of the Carolinas has equipped Mary Palmer with a sharp eye for detail and a humorous, no nonsense approach to getting things done. "Form follows function, then beautify" is her mantra.
With an ear tuned to clients' needs and her eye on the horizon, Mary Palmer extracts the best future use of a home landscape. Her best-selling design book, Timeless Landscape Design: The Four Part Master Plan was co-written with her design partner and husband, landscape architect Hugh Graham Dargan, and is considered to be essential kit for any homeowner or landscape designer.
Mary Palmer is a well-known expert in field of landscape design. For three decades, the Dargan's gardens have appeared in hundreds of style magazines and in over 40 books. Dargan gardens appear regularly on television, such as Ground Breakers on HGTV. Numerous awards include those from The Garden Club of American and American Society of Landscape Architects.
Professional training with a Master of Landscape Architecture degree from Louisiana State University, enabled Ms. Dargan to launch her design career in 1982. and she soon combined forces with Hugh Dargan in Charleston SC. In thirty years, Dargan contributed to hundreds of projects in over 20 states and is approved by the Council of Landscape Architectural Review Board. She holds licenses in eight states.
Dargan archives are housed at the Cherokee Garden Library and The South Carolina Historical Society.
A stint at Clemson University as a visiting professor provided an opportunity to train adults and undergraduates in the art of landscape architecture. Here the Certificate of Accomplishment in Landscape and Garden Design was created. This valuable program lives on as a free download of 4800 landscape images from www.dargan.com.
Her landscape architectural master's thesis, The Early English Kitchen Garden: 800 ad to 1800 ad, received regional and national awards and is still in print.
An early botany degree in 1976 from The University of Tennessee and a deep love of plants propelled Mary Palmer into becoming a Garden Club of America approved horticulture judge in 2008 after eight years of study. Honored as panel head at the Philadelphia Flower Show since 2009, and landscape judges chair for the Southeastern Flower Show since 2006, Dargan states, "Only at flower shows in various climatic zones can one experience the very best in horticulture, conservation and artistic exhibits that celebrate nature's bounty and potential to heal, touch, move and inspire humans."
Ms. Dargan is interested in all things connected with the web of life. She is one of The Climate Program's footsoldiers. Dargan was a founding board member of the Garden Conservancy of America.
Land planning skills in landscape architecture aids Mary Palmer to contribute to her summer community of Cashiers, NC. She serves as member of the Cashiers Village Council Board and The Village Green and chaired the Inaugural Arts on the Green 2010. Dargan is a regular contributor to the Crossroads Chronicle in Cashiers, NC.
Hugh and Mary Palmer live at Highcote, at High Hampton in Cashiers, NC as well as have their main office in Buckhead, Atlanta, GA and a farm in South Carolina.
Mary Palmer and Hugh enjoy consultations as well as teaching seminars in landscape design and welcome opportunities to share their unique design perspective. "It is through the eyes of our clients that we discover rich ways to build a better mousetrap and solve design problems, " says Mary Palmer.