Fall into your garden's arms this September 19-21, 2013 and unleash its nourishing potential, so you can flourish in today's stress-filled environment.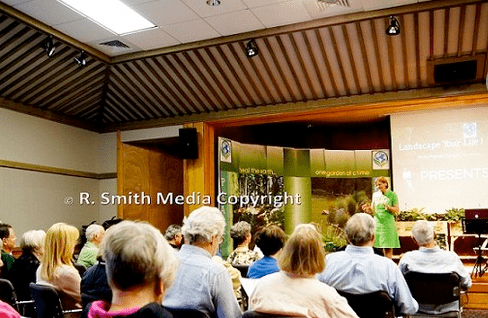 Building on the overwhelming success of our inaugural Cashiers and Charleston garden design workshops, this event is structured around the 8 key ingredients for a lifelong landscape design.
Did you know there are archetypal landscape patterns that will immediately transform your property into a cohesive oasis of harmony?
You can immediately use these techniques to create a series of outdoor rooms customized to your lifestyle, no matter if you are a young professional, a growing family or an elder downsizing.
In Charleston this spring, we studied how to design classical outdoor rooms.
In Cashiers this summer, we experienced how to design terraces with topography to create gardens that defy imagination. see Radell Smith's review!  http://www.examiner.com/article/buckhead-licensed-landscape-architects-take-workshop-to-cashiers-fans-follow?cid=taboola_inbound
In Atlanta this fall, learn how to harness the potential within your property for health and longevity in 8 easy steps.
The fall garden design workshop includes a structured lecture sequence on the principles of lifelong landscape design, field trips to private gardens, the PlaceMakers Gala, gourmet dining at a farm-to-table restaurant and guest lecturers.
It will be held on September 19-21,2013 at The Atlanta History Center's McElreath Hall and the Cherokee Garden Library in beautiful Buckhead.  Early bird Housing at The Grand Hyatt Buckhead ($139) with easy Marta access to the airport.
Stay tuned for more! If you want to save a seat ahead of the event contact: [email protected]
I love doing these events and learn as much from you as you do from me.
Each garden is as unique as a fingerprint. Together we can heal ourselves, and our world, one garden at a time.
Cheers!

Mary Palmer Dargan, ASLA
Author, Licensed Landscape Architect