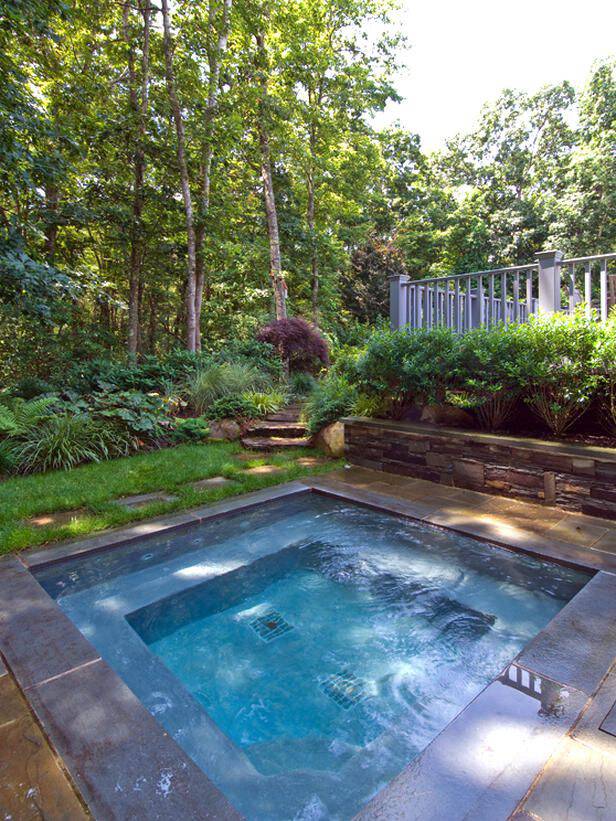 It's no wonder why designers everywhere are creating spa-like environments in their client's interior and exterior spaces. Spas provide experiences that are so relaxing and beneficial to your health that they are sought after by homeowners who want to recreate that experience in the comfort of their own homes.
When we made the decision to install a far-infrared sauna in our potting shed, it was part luxury item and part health equipment. Of course, the health benefits of far-infrared saunas are no secret.
Health Benefits of Far-Infrared Saunas
Detoxification: Due to a rise in the core temperature, the resulting detoxifying sweat occurs at a cellular level, outing harmful toxins.
Lowering Blood Pressure: Sweating encourages the heart to beat faster, which increases blood flow, thereby lowering blood pressure and aiding circulation.
Weight Loss: You can burn up to 600 calories just by relaxing in your garden spa! The cause is an increase in cardiac and metabolic rates, which burns calories.
Anti-Aging and Skin Purification: Infrared spas promote collagen production which reduces wrinkles and battles the symptoms of aging.
Pain Relief and Relaxation: When heat penetrates tissues, joints, and muscles, minor to severe pain can be readily decreased. And unlike traditional saunas, infrared saunas are gentle, soothing, and therapeutic. The deep tissue sweat is relaxing and invigorating. I've found that a relaxing swim followed by a massage or sauna is a fantastic way to de-stress!
Typically, a one-person sauna is around forty-eight inches wide and thirty-six inches deep. We absolutely prefer far-infrared saunas because they promote perspiration while allowing you to avoid the overwhelmingly hot feeling associated with traditional hot rocks and wood-fired moist saunas. Far-infrared saunas are, however, electrically powered and need to be housed in a shelter. A conveniently placed outdoor shower is equally desirable due to the high amount of perspiration.
Garden spas can be constructed of stone, self-contained in a wooden tub, or ordered in plastic form for in-ground use. Spas are often associated with swimming pools and should be located near the pool house. They have hot water and massage jets that are operated by a pump commonly housed adjacent to the spa. While sizes of spas do vary, the most efficient ones are approximately five to six feet across and can comfortably hold two people. Generally, they are three feet deep with a conveniently placed seating ledge.
To see how we can help you relax and rejuvenate in a garden spa or sauna, contact Dargan Landscape Architects today to schedule a consultation.