One method for enhancing both the functionality and aesthetic of your landscape's perimeter space is to add an arbor, loggia or pavilion. They can provide shelter, highlight an existing hardscape feature — such as a fountain or planter — or serve as a decorative addition in their own right, amplified by other landscape elements.
Learn a little more about these attractive enhancements to your backyard and garden spaces before selecting the right one(s) for your landscape design.
Arbors
The arbor may be one of the most popular of these three landscape enhancements. They're designed with vertical supports capped by a horizontal or arched canopy and are used as an elaborate trellis to support climbing plants. The effect is both cooling and sensual, complete with the sound of leaves rustling in the breeze and the fragrance of blooming flowers. Arbors can be used to shelter a seating area, outdoor dining room or to provide a perimeter entry between garden areas.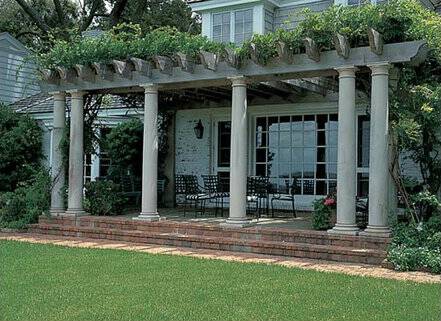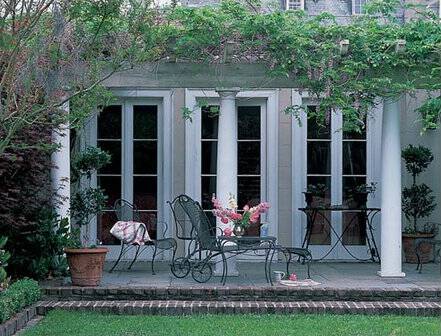 Loggias
The loggia has been used in landscape designs for thousands of years, dating back to ancient Egyptian, Greek and Roman civilizations. They're characterized by a series of columns topped by a canopy of some sort. They served as a respite from hot summer days in Italian country homes and as colonnaded extensions of interior rooms. This idea, made popular by 16th century Italian architect, Andrea Palladio, is how we tend to think of loggias today. Upon entering the stately covered breezeway, guests enjoy a sheltered, alfresco view of Mother Nature. They may also be used as a porch, complete with an overhead fan to stimulate airflow.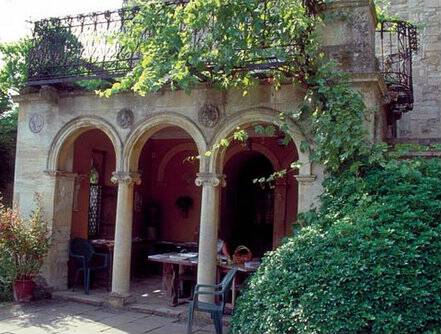 Pavilions
Pavilions fueled the decadent lifestyle of the French royal circles throughout the 17th and 18th centuries. They're elegantly designed structures were created to house all manner of entertainment, from dining and social gatherings to parties and concerts. Modern pavilions are built as permanent, open-air buildings and are versatile additions to a perimeter landscape.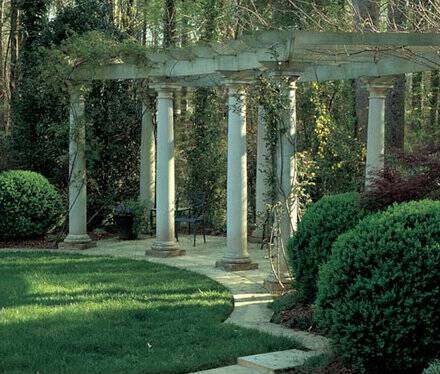 For more information about incorporating arbors, loggias and gazebos in your landscape design, purchase a copy of Mary Palmer Dargan's book, Timeless Landscape Design, or contact Dargan Landscape Architects for professional assistance in creating a master plan or tune up for your landscape.