As spring continues to bloom, it's hard not to spend your day outdoors. In an outdoor sanctuary, you'll find the best of both worlds — wonderful fresh air and natural beauty, along with the intimacy of the great indoors. In Mary Palmer's book Timeless Landscape Design, she shares some features of the best in class for this category to help you get the most out of your outdoor sanctuaries, whether you're looking to add a terraced perimeter, courtyard, walled garden or all of the above.
Terraced Perimeters
A terraced perimeter is a paved outdoor area that behaves as an extension of the nearest room(s). They make the adjoining rooms feel and appear larger and can add space and seating that may be lacking otherwise. Consider adding a series of these areas to create a linked perimeter that wraps around your home. By simply bordering your home with a terraced perimeter, you'll create a 24/7, multipurpose space for relaxing, eating and entertaining.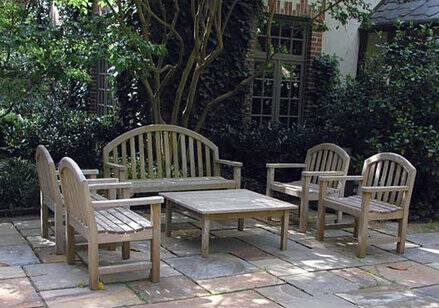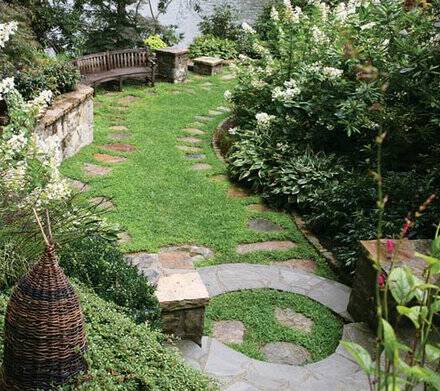 Courtyards
Courtyards are paved outdoor sanctuaries in which two out of four enclosing walls are shared with the home itself. The size, wall height and wall material used in courtyards vary depending on building codes and personal preference. It's best to choose a style that will appear seamless with your home's existing style instead of making a separate design statement.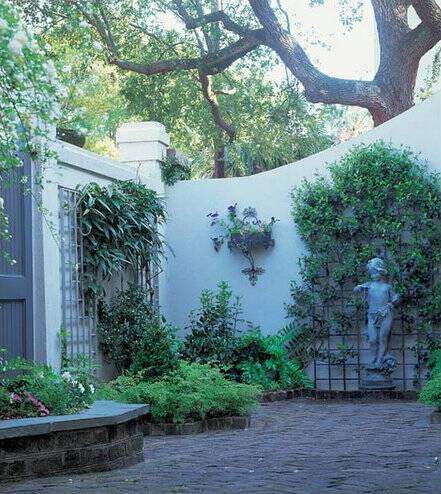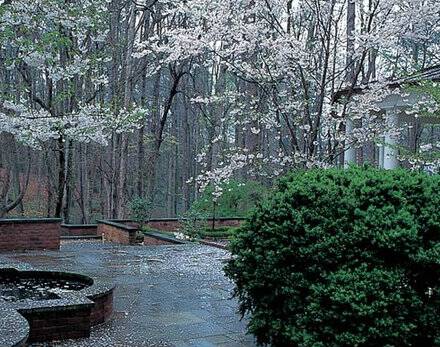 For privacy, walls enclosing courtyards are typically six to eight feet tall. Growing vines and creeping plants along your walls can soften their solid appearance. To achieve this effect, try adding a custom treillage to your wall, or support lattices that guide the direction of your plant's growth. Water elements are perfect for drowning out unwanted noise, creating ambiance and providing a lovely focal point. Remember that every decision and selection appears magnified in smaller spaces, so your area should be carefully planned and executed.
Walled Gardens
Walled gardens cover a wide variety of functions and are less room-like than courtyards. They enclose everything from swimming pools to formal gardens to lawns.  They also operate as separate entities, not necessarily adjoined to any other rooms or walls of the home. You can even situate a small courtyard within a walled garden to create more dimension.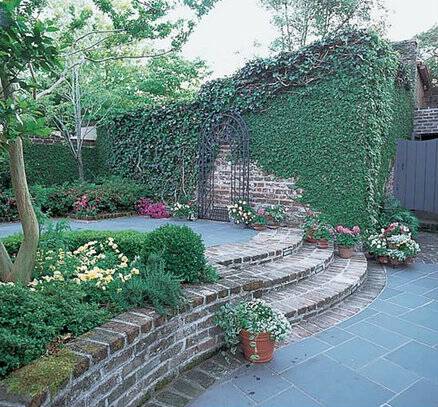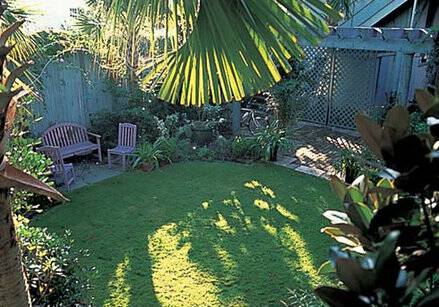 Are you inspired by these lush garden ideas? Contact Dargan Landscape Architects, and let us help you turn your home's outdoor sanctuary dreams into a reality.
P.S. – Don't forget to join us at The Garden Show of Buckhead this weekend! Hugh and Mary Palmer will unveil their miniature landscapes at the event, which takes place at The Buckhead Theatre Friday through Sunday. Be sure to stop by on Saturday from 4 to 5 pm for Mary Palmer's Big Birthday!