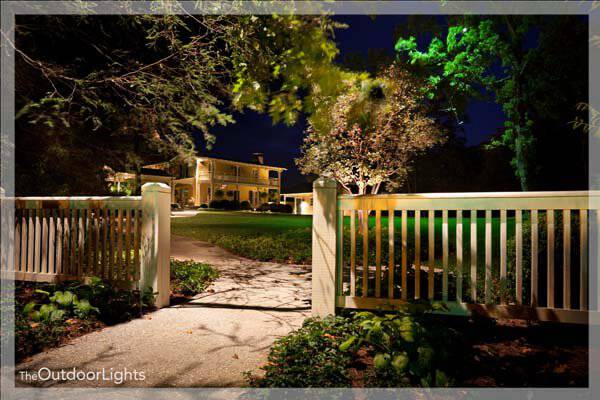 Spring is right around the corner, and now is the time to get your landscapes and gardens ready not only for a new growing season, but for the best time of the year. The right landscape lighting lets you enjoy your yard even after the sun has set. Imagine being able to dine al fresco and entertain in your backyard amidst a beautiful garden backdrop or simply to peer out your window to find the most stunning aspects of your landscape lit up.
Landscape lighting that illuminates entrances, driveways, garages, steps and pathways adds security and safety to homes for optimum convenience and peace of mind. At the same time, this lighting can also add subtle style to increase the perceived value and curb appeal of your home.  
Porches, decks, patios and other outdoor living areas require proper lighting in order to get the most out of these spaces during spring, summer and fall evenings.
A professional design that has a balance of task lighting and ambient lighting makes grilling, serving and dining areas not only functional, but also gorgeous and comfortable. 
Landscaping lighting can also be thoughtfully designed as focal points to highlight the most striking elements of a garden or yard. Trees, fountains, pools and other architectural features, for example, can be turned into aesthetically pleasing centerpieces at night. 
Lighting techniques like uplighting, downlighting and directional lighting, can add drama and style to landscape designs. These techniques can also become an extension of your home's character and beauty after dark. Seasonal color can even be accentuated and enjoyed at night with the right lighting. 
Dargan Landscape Architects can help you achieve a landscape that radiates with personality and character both day and night. From landscape lighting to outdoor living design, our team of landscape architects is ready to help you turn your yard into a work of art that lets both you and nature speak. Contact us online or call directly to schedule a consultation.