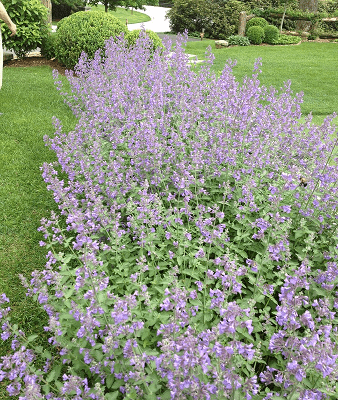 When decorating our homes we generally choose a color scheme and then create focal points with contrasting colors. Often when gardening however, we create color explosions due to the vast array of plant types and colors available. Using your garden much like an artist uses a blank canvas, you can easily be creating focal points with garden color palettes.
Even a carefully thought out garden plan might look jumbled and lack cohesiveness when you have many colors in bloom at once. Monochromatic schemes can provide a soothing yet far from boring alternative to such garden spaces. If you would not enjoy a fully monochromatic scheme, you might opt to use one as a border, or for focal points to break up the variegated colors. To create a monochromatic scheme, choose plants with blooms in similar colors, such as blues, mauves, and purples. To create texture and depth throughout the space in your garden, use plants that vary in height.
Another means of creating focal points with garden color palettes is to create a virtual river or lake of plants. Since it takes multiple plants to create this effect, you should choose a plant that spreads easily and grows quickly to keep costs down. Choose one color for your "water" and use only one or two plants to make the best impact. Add structure using well-placed shrubs, grasses, or even boulders. If using tall blooms for your river effect, consider creating a "shoreline" with low plants in a contrasting color to define the edges.
Dargan Landscape Architects has been designing Utopian gardens for nearly 40 years. We invite you to browse our online designs and contact us to design your perfect garden.