When a landscape is thoughtfully designed with vistas and captured views, it can provide stunning perspectives from every vantage point. Vistas and captured views ensure that natural beauty can be enjoyed not only while standing amidst landscape features, but also from inside the home, the curb and beyond.
A landscape vista creates a panoramic view amidst buildings, trees and landscape features, both inward (from the grounds to the house) or outward (from the grounds to the house). The inward vista creates picturesque views of the home, while simultaneously creating outward views of the landscape and horizon. Captured views link interiors to the outdoors by framing garden focal points. 
Axial designs, which create a clear and crisp linear pattern using a long pathway, a row of trees or shrubs and a strong focal point like a fountain or sculpture, have been used for hundreds of years. The garden at Versailles, for instance, is a wonderful example of formal axial vistas and captured views.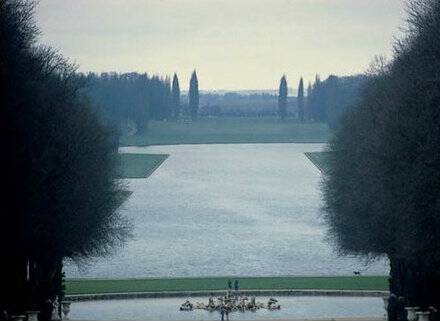 This technique for creating a formal, organized landscapes later became a tradition of southern plantations. They focus on the view of a home from the end of a long allee. The technique of using an axial line that leads to a focal point in a vista can also be used on smaller or more casual scales to create simple and balanced looks.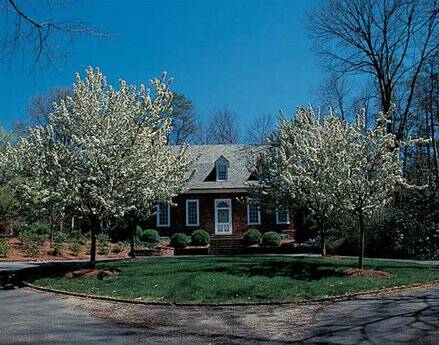 Captured views can be carefully cultivated by placing garden features in places that will allow them to be perfectly framed by windows and doors . This feature can be enjoyed from the inside of the home.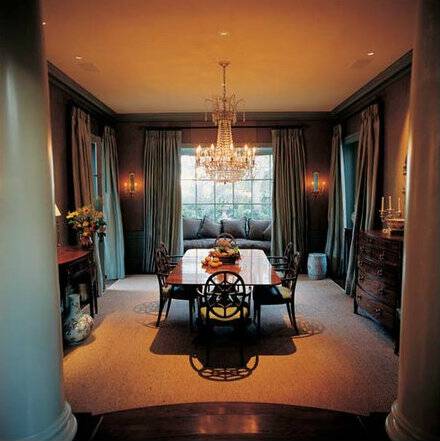 Even homes that don't naturally have grand landscape views can be designed to offer charming or elegant views with impeccable garden designs that inspire, delight and capture the eye.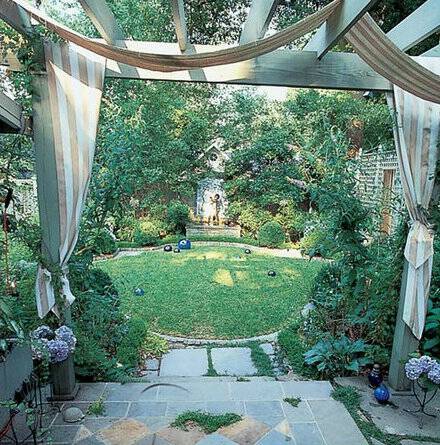 To learn more about how landscapes can be transformed to provide gorgeous vistas, captured views and other design elements, purchase your own copy of Mary Palmer's book "Timeless Landscape Design."
If you're looking for a team of experts to help you achieve a breathtaking landscape design of your own, contact Mary Palmer and Hugh Dargan of Dargan Landscape Architects by calling 404-231-3889.