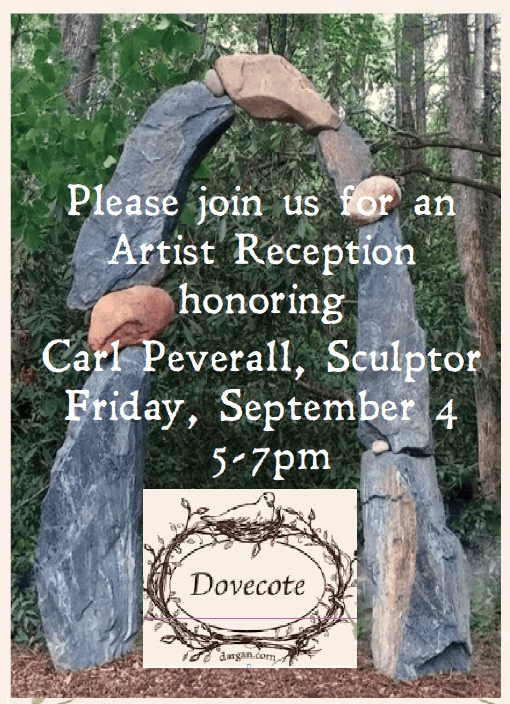 Have you  heard about the magnificent stone sculptures that are currently being showcased at Dovecote Porch & Gardens? If you haven't seen them first hand, let me assure you they are not to be missed.
On Friday, September 4 from 5 to 7 pm. Artist Carl Peverall will speak about atmospheric stone sculpture, methods of construction and installation. It's your chance to see these beautiful works of art in person and best of all, access to the creator himself.
Hurry and contact Mary Palmer Dargan to confirm your space! Call 828-743-0307 or email [email protected].
About Dovecote:
This historic farmhouse is the office of landscape architects Hugh and Mary Palmer Dargan. It is located on McKinney Way (aka 35 Flash Point Lane) off Cashiers School Lane, 1 mile south of Crossroads on 107.
Enjoy a morning glass of herbal tea, stroll Dovecote's public gardens and make friends with guest speakers at Dovecote's weekly garden salons. Click here for more information and schedule of events.