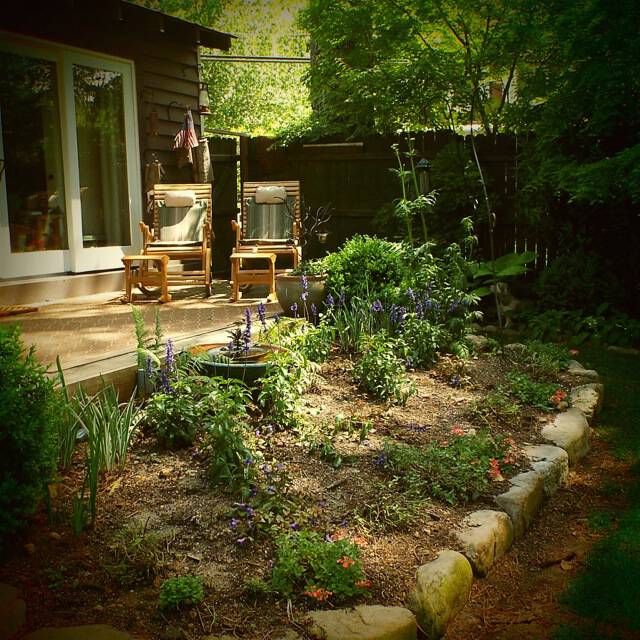 What do you consider to be the ultimate seat with the ultimate view?  For us, it's simple: a cozy wooden chair overlooking a beautiful garden.
The earth laughs in flowers – Ralph Waldo Emerson
Now is the time to make your outdoor space the beauty you always dreamed of.  Call 404-231-3889 and for a FREE, 30 minute consultation, click here.