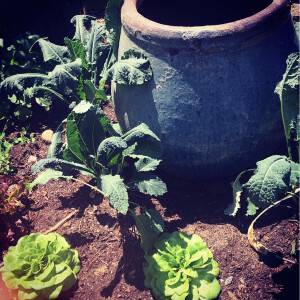 Here's a snap of our fresh lettuce and kale! Nothing makes a gardener happier than seeing greens reach their full potential.
If you missed our Garden Talk Salon with John McCarley, here is a short video on organic vegetable gardening. Watch by clicking below:
What have you been growing in your garden this summer? Take a photo and share it with us.
Looking for gardening landscape expertise? Look no further than here. Call 404-231-3889 or click here for a free, 30 minute consultation.