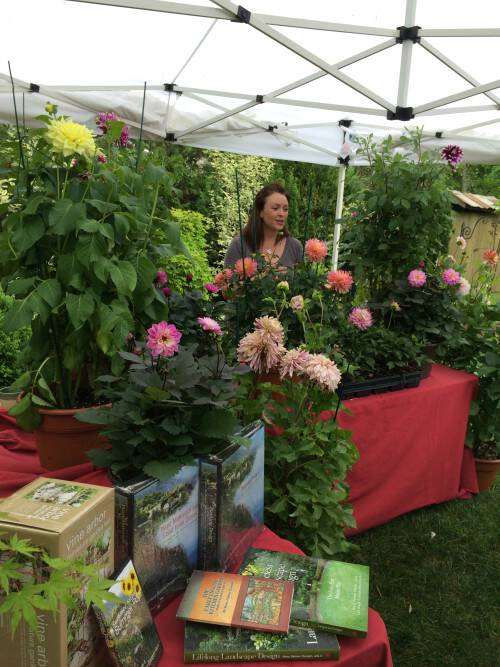 A dozen dahlia fans had an informative and fun time with dahlia expert Erin Watson June 12, 2014 at Dovecote.
Erin answered many of our questions about dahlias, including: when do they bloom; how big do they get; what is their care, what colors can we find locally?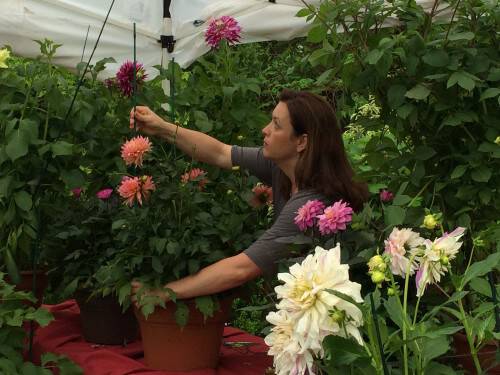 35 years ago, Erin's parents, Lynn and Scott Dillard, started Scotlyn's Yard Nursery as a hobby. Erin grew up in its 2.5 acres filled with useful and beautiful shrubs, trees, annuals, flowering begonias, boxwoods, herbs, vegetables and many specialty annuals and perennials grown in many greenhouses. Erin keeps the tradition going, continually introducing new plant materials to the Highlands Cashiers Plateau. Scotlyn's Yard Nursery, Hwy 107 South, 141 Little Terrapin Road, Cashiers, NC 28717 (828) 743-9330.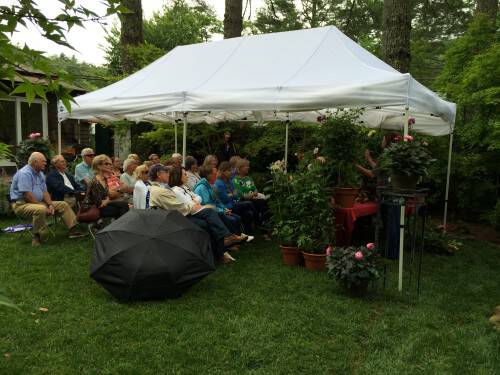 Join us for more workshops, open houses and garden talks this summer.