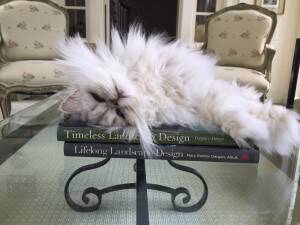 How cute is this? We just got an e-mail from a client with the above attached. Is it safe to assume this cat's afternoon is going purrrfectly?
We love receiving photos from our happy customers. Don't hesitate to get in touch and share your pics with us- whether it's you with one of our books or a pet friend.
Find out more about the two books this furry friend is relaxing on: Lifelong Landscape Design and Timeless Landscape Design.
Happy cat napping!