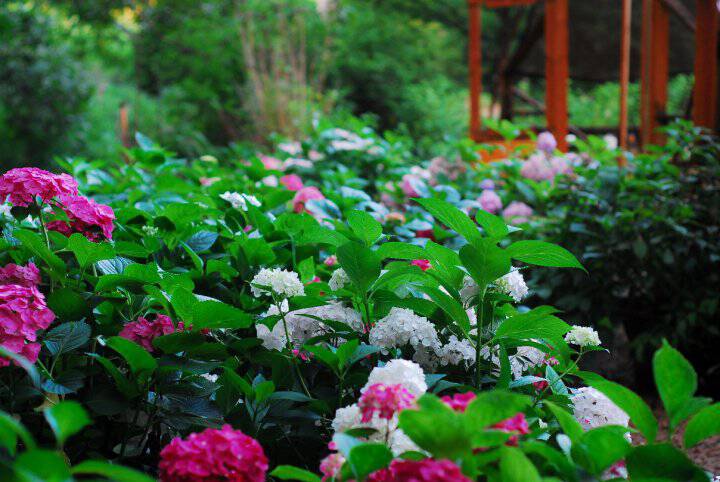 April is bringing us much more than showers for May flowers. This month is chock-full of fabulous garden events for homeowners, gardening enthusiasts, landscape designers, and architects. You won't want to miss out on these opportunities to play in the dirt, learn from experts, and see some of the most stunning gardens in the Southeast!
April 15-18: The Garden Conservancy Comes to Atlanta
First, we are excited to announce that the Garden Conservancy Board of Fellows will be coming to Atlanta to see Dargan gardens and more during the third week of April. 
April 16: Peachtree Garden Club House Show
Mark your calendars for this wonderful house show at 8:30 a.m. on April 16. We always recommend attending any event the Peachtree Garden Club is involved in, and this one is no different. This passionate organization is dedicated to stimulating gardening and conservation through education. 
April 20-21: Zone VIII Annual Meeting at Palmetto Garden Club in Columbia, SC 
Next, we're looking forward to the Zone VIII Annual Meeting in Columbia, SC. These meetings are always fascinating and provide a perfect opportunity to connect and collaborate with your community. Not to mention, there are always great hands-on workshops and activities to give your green thumb some exercise.
April 28 – Cherokee Garden Club goes to Serenbe Community & Wilkerson Mill Nursery 
We are thrilled to join the Cherokee Garden Club on a special trip to Serenbe community. Located on the edge of Atlanta, the Serenbe community is a progressive residential neighborhood focused on happiness, health, and well-being through fresh food, fresh air, and a strong connection with nature. Serenbe is not only breathtakingly beautiful, but can offer incredible inspiration and education when it comes to sustainable, environmentally-designed communal living. Join us as we visit the organic gardens at Serenbe, and take in the jaw-droppingly gorgeous hydrangeas at Wilkerson Mill Nursery. 
Garden Week in Georgia may be April 19-25, but we'll be celebrating it all month long throughout the entire Southeast! Be sure to look for me – Mary Palmer Dargan of Dargan Landscape Architects – at one or more of these events, and do come say hello! 
Tell us what garden events you're looking forward to, or share with us how you're celebrating Garden Week in the comments.