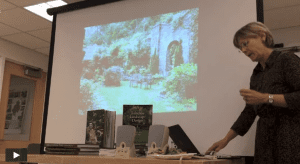 Join Hugh & Mary Palmer Dargan, RLA, APLD for the Seattle, Washington Association of Professional Landscape Designers ( NOT landscap"ers")  workshop being held on January 26, 2015 from 9 a.m.- 3p.m. The workshop is scheduled at the Center for Urban Horticulture, UW. An advanced course tailored to students with pending licenses, "Design Lifelong Landscapes: A Home Environment Workshop with Mary Palmer Dargan" will be an excellent addition to your portfolio. Homeowners with landscape designing interests are welcome!
As a landscape architect, author, professor, lecturer, and entrepreneur, Mary Palmer Dargan promises to inspire new horizons for your clients' landscape designs. We will learn  Learn to merge the principles of fine art and landscape design with the functional beauty of permaculture techniques to create nourishing environments where your clients' lifestyles can flourish.
Based on the relationship between humans and nature, permaculture is a form of ecological design meant to create sustainable architecture and self-sustaining, regenerative environments. Founded in the late 1970s, permaculture has grown into a thriving world-wide movement over the past 30 years. Through lectures and practical exercises, we will learn to design lifelong landscapes with Mary Palmer Dargan as she shares some of her vast wealth of knowledge with us.