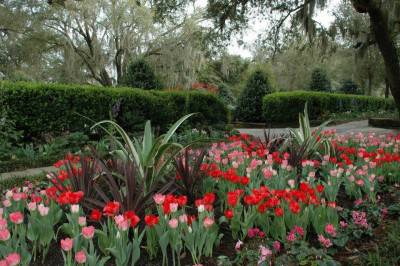 There's no reason for families to sacrifice beautiful landscape designs in an effort to house their children's play equipment. In fact, the best outdoor areas should include a mix of hardscaping and landscaping elements that are consciously chosen to engage both adults and children.
Your landscape should be thought of as a whole comprised of complementary parts. Hardscape elements and plants should flow into one another to create boundaries and defined spaces used to direct the eye or feet in a specific direction. When done well, your children will be able to experience an outdoor wonderland that encourages movement, engagement with Mother Nature, and plenty of opportunities to use your imagination.
Here are some suggestions for creating landscapes that children and adults alike will thoroughly enjoy together.
Include a space for a vegetable garden. There's no need to dedicate a large amount of space for a vegetable garden unless you want to. Even small kitchen or container gardens will provide hours of entertainment, delight, activity, learning and — most importantly — abundant harvests. Planting, watering and picking vegetables is an enjoyable activity for everyone.
Use hardscape features for an interactive design. From water features to pathways and raised garden beds, the right hardscape elements will delight your children. Additionally, koi and water plants can live year-round in the right pond. Winding pathways with a blend of plants that block the view around corners add a sense of mystery and wonder. When used safely, fire pits are wonderful places for families to gather, tell stories, and enjoy the soothing nighttime chorus.
Plant flowers for year-round interest. Engage your children when purchasing seeds and flowers to create year-round interest. For example, you can create magical spaces with tall sunflowers planted next to blooming climbers, like morning glories. Then, make sure to include some winter berry-bearing plants to attract winter birds and animals during the colder months.
There's no yard too large or too small when it comes to creating recreational spaces for children. Larger spaces can accommodate swimming pools or an expanse of lawn sized for croquet, lawn tennis, or badminton. You can read more about detailed plans for multi-purpose landscapes in my book, Lifelong Landscape Design. Contact Dargan Landscape Architects to make your landscape design ideas a reality.