There's no denying the calming effect of water on our senses. Whether you're swimming in it or just looking at it, water creates a feeling of tranquility and relaxation as it soothes and gives us a stronger connection with nature. This is the perfect start to building your own backyard oasis.
Adding a swimming pool or water feature to your landscape is sure to usher in good vibes and get in a bit of exercise or recreation. Anyone with a swimming pool knows the magnetic quality of taking a dip on a hot day, as well as the therapeutic benefits of gathering with family and friends for a bit of fun in the water.
The swimming pool in this backyard is the focal point of the landscape, with pathways connecting the pool house and other points in the yard to the pool. Visually, the pool also breaks up the expanse of green lawn and trees, while adding in a natural element.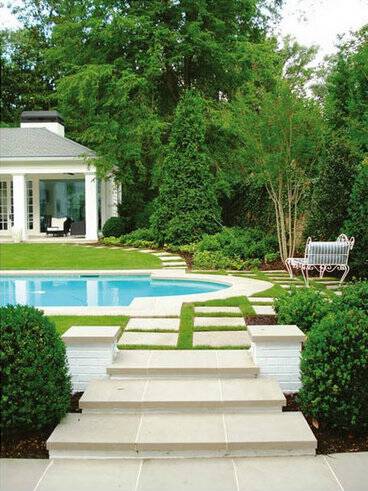 Placing fountains along one side of this swimming pool adds some additional surprises in this New Orleans courtyard. The fountains add a three-dimensional aspect to the pool, creating an exciting visual element, while introducing the soothing sound of water splashing in a pool.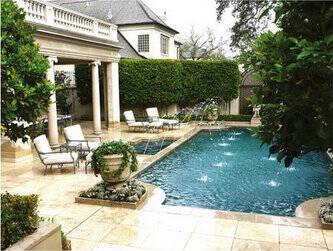 You can even incorporate water features into your landscape, so you can also enjoy them indoors. This captured view of a waterfall above a swimming pool in the backyard of a Buckhead home in Atlanta is absolutely gorgeous.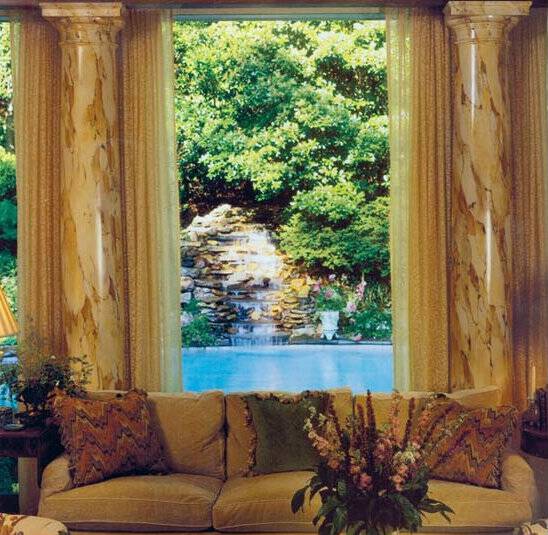 Or, your pool can offer a view itself. With an infinity pool, you feel as though right next to an adjacent body of water, such as a lake or ocean. By choosing interior colors for the pool that match the surrounding environment, as was done with this Sea Island, Ga., retreat, you'll feel at home in nature.
For more inspiration and for help incorporating a swimming pool or water feature into your landscape, contact Dargan Landscape Architects.