The hub is not only an important part of your landscape's master plan, but it's  also instrumental in creating a visual connection between your home and your surrounding property. As mentioned in the previous post, the hub is where activity originates on your land. This focal point is typically the home in most cases.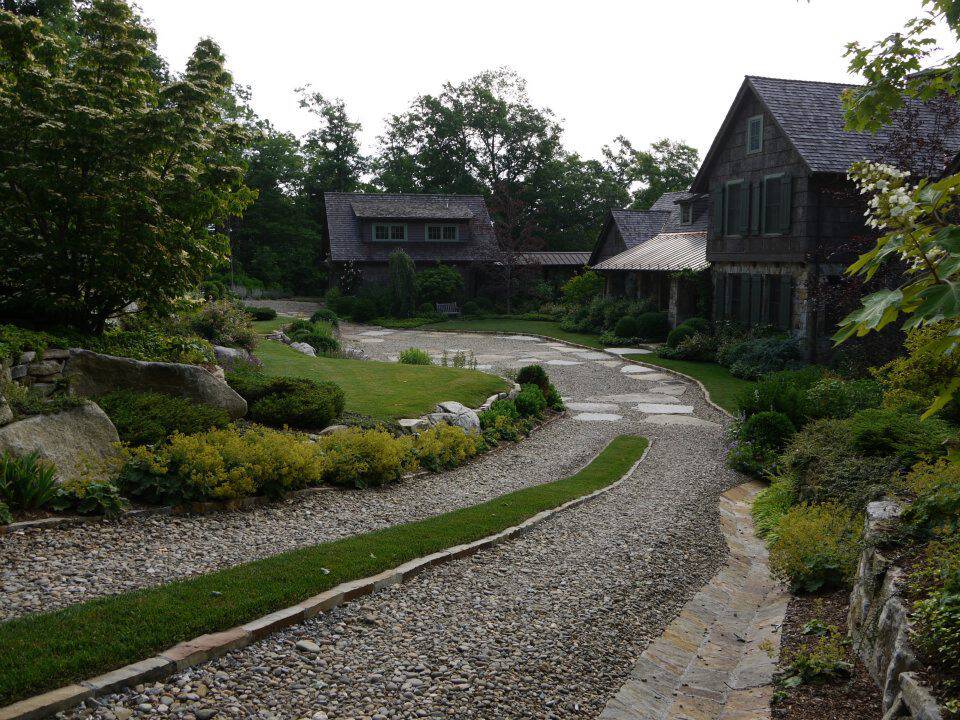 With the home as the hub, you'll want to be intentional about the design of your landscape on and around it. The first way to establish the home as the hub is to invest in the design of your approach and arrival sequence, which is where guests get the first glimpse of your home. Next, you'll want to focus on hub identity and architectural composure, vistas and captured views.
Making a home appear, well, at home in the landscape can be difficult given challenges that are often present with the topography, as well as environmental issues. However, landscaping solutions can make the most of these problems by creating balance and restoring order. Adding retaining walls to level out a sloped site, for example, is just one of the many tactics that can be used to create a more balanced look.
Here are some additional considerations for understanding the anatomy of the hub:
When it comes to hub identity, is the hub approached from the side or straight on? While straight-on is a more formal layout, it can present challenges on an uneven site.
Is the ground level across the front of the building or does it slope to the side? Sloping land requires retaining walls to make a flat area at the base of the house so that plantings don't angle downhill.
Does high or low ground around the house cause drainage problems? Solutions for drainage problems are not always attractive, so if you have them, you may want to consult a landscape designer for a more aesthetically pleasing fix.
An example of using your home as a powerful hub can be seen in this house, designed by Norman Askins of Atlanta. It sits firmly on flat land and is enhanced by the simple curve of the drive and cherry trees. Foundation plantings are minimized to emphasize the sweep of house and lawn.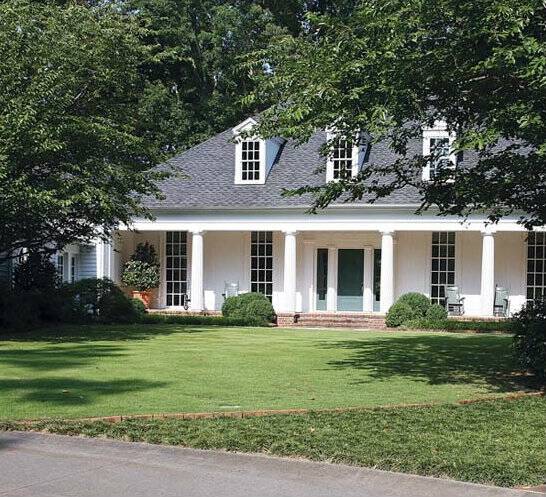 Check out our previous post on the Dargan Landscape Architects' four-part master plan for designing timeless landscapes to learn more about establishing a timeless landscape. You can also order a copy of Mary Palmer's book "Timeless Landscape Design" to read more  in-depth information about using your home as a powerful hub in your landscape.