One of the goals of creating a timeless landscape is to create memorable moments. When it comes to the approach and arrival sequence, memorable moments are visual images that occur at any point from the street to the front door. There are three areas in the approach and arrival sequence where you should focus on creating memorable moments. These include the drive portal and corridor, the parking court and the landing.
The drive portal, or entry node, consists of the apron, mailbox, plantings and drive surface. A memorable moment here could be a gate accented by plantings that frames a narrowing view of the corridor. Pay special attention to the apron, which is the interface between your private drive and the public road. Choosing a high contrast material to the public road for your apron creates a memorable moment.
The corridor is the drive between the portal and parking court. This also sets the tone with plantings, lighting, curves, etc. Offering a glimpse of your home along the drive increases anticipation. To jazz up your corridor, add bands and/or curbs in organic materials such as cobblestone.
A parking court is any driveway that brings cars to the front door. Think of it as a parking garden, a place with shady spots to park a car, textured pavement for visual interest, and flowers and pots for a personalized look. Soften large areas of pavement with islands of plant material. Above all, make it clear where to park.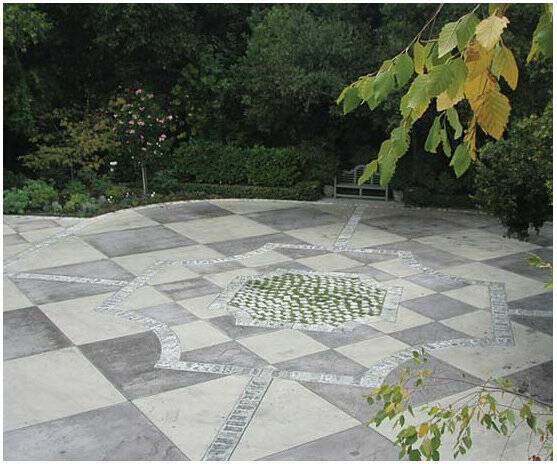 The landing at the front of the house, which is the culmination of the approach and arrival sequence, should be designed to ease the transition from outdoors to indoors. Here, you can make a statement with the shape of the walk leading up to the walkway (straight or curved), as well as with a mix of materials to add texture to large expanses of pavement.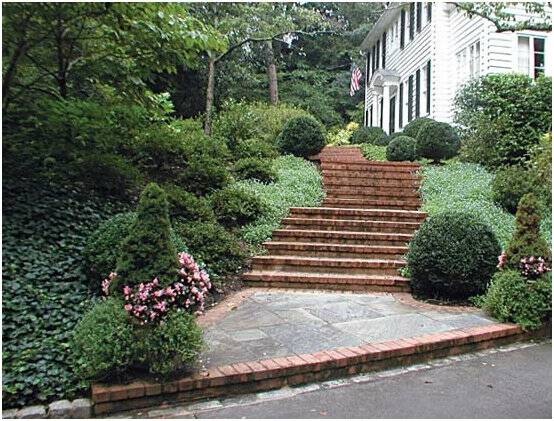 Whether you need help with your driveway or a master plan for your entire landscape, contact Dargan Landscape Architects. We'll help you develop a plan that will transform your property and create memorable moments for all who enter.
For more information about creating a timeless landscape, order a copy of Mary Palmer's book "Timeless Landscape Design" from our online store.