Part of what makes landscapes unique is the "genius loci", a Latin phrase we use in landscape design meaning "spirit of place." Identifying or describing the genius loci of your property is essential to creating a timeless landscape that best suits you.
The concept of genius loci dates back to 18th century England, when it was first described by poet, classical scholar and gardener Alexander Pope. In a place and time when it was most fashionable to recreate French and Italian gardens, Pope advocated for a landscape style that considered the inherent qualities of a place first and foremost. In other words, let nature be your guide.
The easiest way to understand genius loci is to tap into your senses. Touch, taste, smell, sight and sound all contribute to spirit of place. Considering these aspects should help with more concrete parts of the decision-making process involved in any landscaping project such as Dargan Landscape Architect's Four-Part Master Plan.
To identify your genius loci, observe your land and the surrounding area and what is naturally occurring there. Here are some things to consider:
What is the local topography?
What kinds of plants are already growing and doing well?
What are the prominent natural features–a creek, pasture, etc.?
What are some of the naturally occurring raw materials and color palettes?
What kinds of rock, stone and earth abound?
What kind of wildlife inhabit the area?
Are there any subtle sounds or smells?
How does the sunlight hit your property throughout the day?
What is your home's architectural scale and style?
What building materials are used on the house?
What are the house colors, forms and textures?
What is the neighborhood like, and are there any vernacular building styles?
Does the neighborhood have lots of trees, hills, or other features?
Are the houses modern or traditional?
Are there straight or winding streets?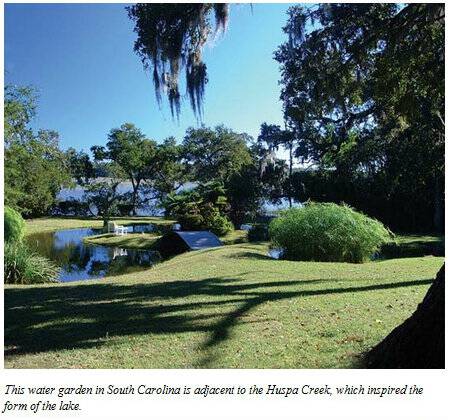 For more information about the concept of genius loci, order a copy of Mary Palmer's book "Timeless Landscape Design."
Contact Dargan Landscape Architects for help identifying your genius loci and incorporating it into your landscape master plan.