Timeless gardens and landscapes have the ability to make an impact on individuals and speak to us for years on end. As Mary Palmer says in her book, "Timeless Landscape Design," gardens that were created centuries ago "still speak to use as places of unmistakable beauty as relevant today as ever before." Your home environments hold the same potential.
To design a timeless landscape that will "Let Nature SPEAK" as we like to say, you should focus on four main components, which we call the Four-Part Master Plan: the approach and arrival sequence; the hub; the perimeter; and passages to destinations. In this post, we will define and discuss these four topics in general and delve into them more deeply in future posts.
The approach and arrival sequence
Approach and arrival are all about anticipation and setting the scene. The approach and arrival area of the property is between the street and the front door, and it is the first impression of your home as told by your landscape. This is where curb appeal comes into play and where you can begin to express your personality and style.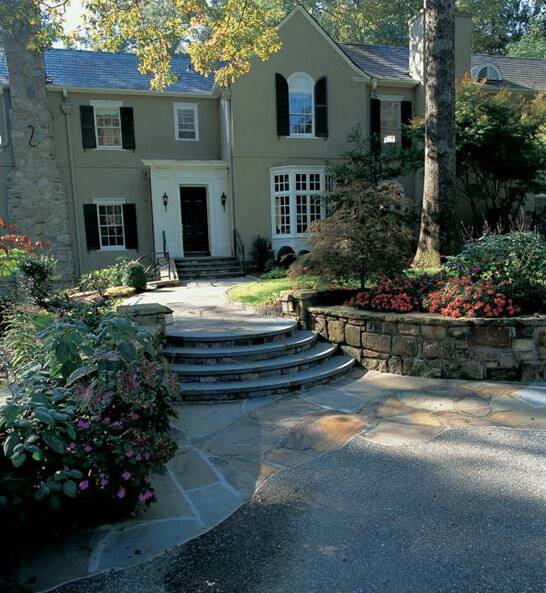 The hub
The hub is the central focus of your property, where all the activity originates from. Once you identify your home's hub you can use your landscape to accentuate it. You will want to envision both inward- and outward-looking views of the hub to guide your landscaping choices. The landscape in this area should help the home blend into its natural surroundings.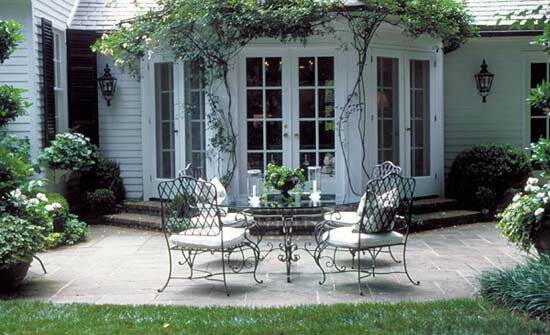 The perimeter
The perimeter refers to the outdoor spaces that surround your home and can be accessed from the interior of your home. Perimeter areas can be used for a variety of functions such as dining, reading, entertaining and more and allow you to still be connected to what is going on inside.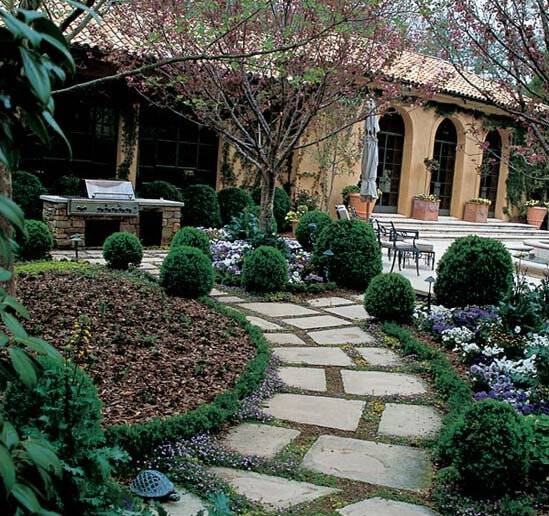 Passages to destinations
Passages to destinations not only are functional but also are elements of landscape design. These paths around your landscape help connect outdoor areas such as gardens and pools as well as define the look of your space.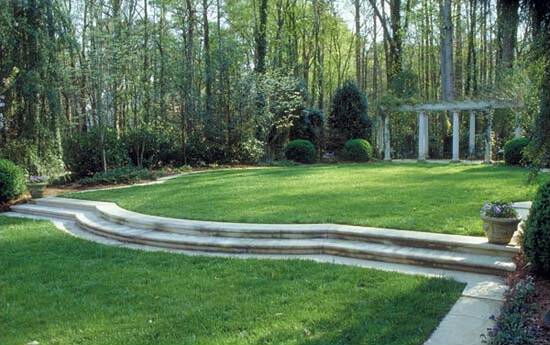 By including these four components in your landscape design plan, you are laying the foundation for a beautiful and memorable space that is timeless. Defining these areas also helps divide the large task of designing an entire landscape into smaller, more manageable pieces.
For more details on this topic, order a copy of "Timeless Landscape Design" by Mary Palmer Dargan, and contact Dargan Landscape Architects for professional landscape design services. Our team is ready to discuss your needs, be it a master plan or a tune-up!