We're pleased to announce the very first Landscape Your Life holiday sale, the "Holiday Gardeners Need Love in the Winter, too!" sale. Starting today and continuing for the next week, we invite you to participate in this special sale.
We've been listening to our community of landscape design enthusiasts and have created this sale to help address the questions and topics you want answered. We also want to help make holiday shopping a breeze for those tough nuts to crack on your shopping list! Santa's Helper (aka Mary Palmer) has packed the garden shopping cart with goodies for you to look through, so your garden and landscape design dreams don't mold and mildew this winter!
Our first featured package is the Holiday Book Bundle. This bundle features three classic landscape design books – Timeless Landscape Design, Lifelong Landscape Design, and The Early English Kitchen Garden. Each book is filled with great information and inspiration, including Mary Palmer's secret tips for garden-designing homeowners and landscape designers, as well as tons of gorgeous photos. In addition to garden enthusiasts, this makes a great gift for those who enjoy armchair reading. To make this bundle even sweeter, each book is autographed by Mary Palmer and beautifully wrapped!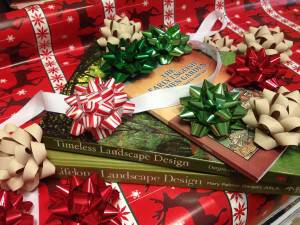 Our second special package features SPROUT in PLACE: PlaceMakers™ Virtual Blueprint System. Through the very same system Mary Palmer uses to transform hundreds of ordinary landscapes into slivers of paradise, you'll learn that it's possible to achieve a beautiful and functional property. This is the perfect gift for anyone looking to maximize their investment and improve their property, as well as landscape designers interested in putting themselves "over the top as an expert in your field."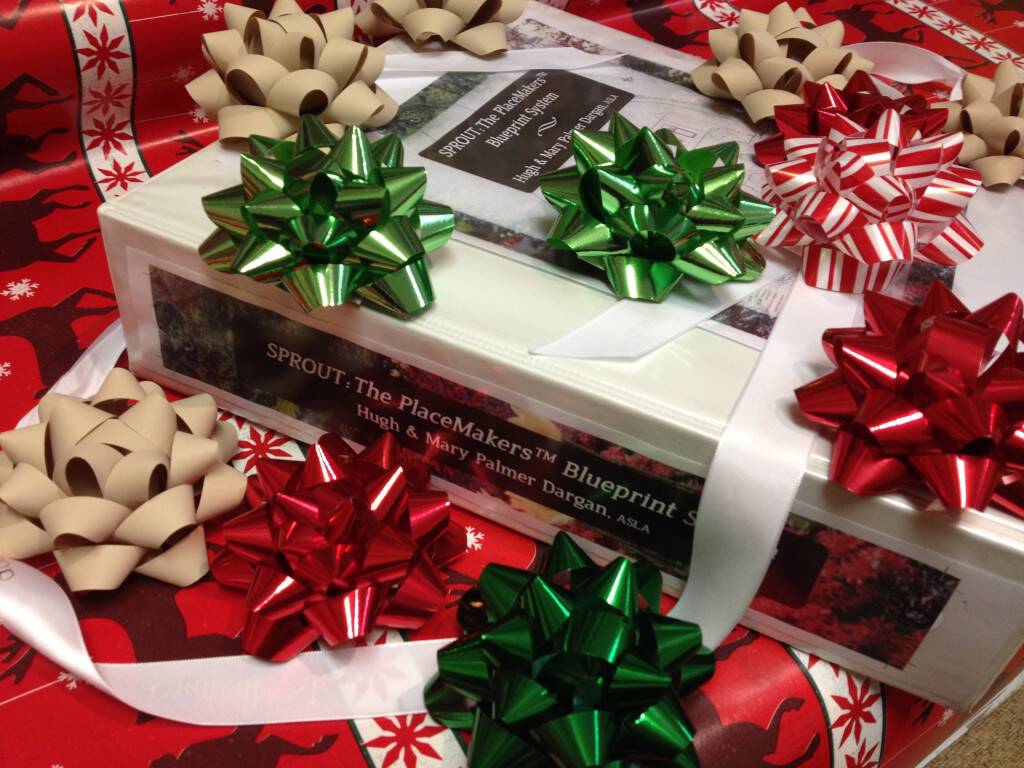 Head over to our website today for more information on our first holiday sale. Holiday gardeners need love in the winter too, and this is the perfect way to show them some love this holiday season!
Happy holidays from Dargan Landscape Architects!