Many homeowners come to us looking for ways to refresh their property or landscape. Perhaps it's looking a little dull or they could be looking for a way to improve its appearance and value. Whatever the case may be, many are surprised to learn that there are steps to take that can offer immediate results.
Ready to take the plunge? If so, here are our five secrets that can help improve your property immediately.
1. Curb Appeal – The first step to improving your property is to make it more visually appealing. One of the quickest ways to do this is with a pop or two of color from a patch of annuals placed near your mailbox or the entry to your driveway. Also, consider adding a shapely seasonal tree for more dimension and texture, as well as containers of seasonal color near your front door.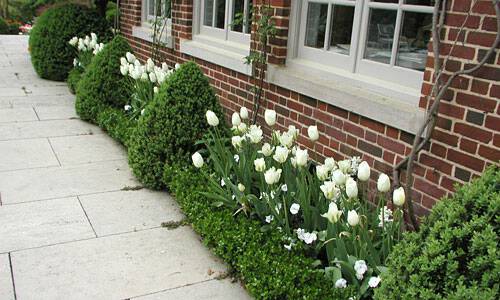 2. Fix it Up – Chipped pots, overgrown shrubs or uneven walkways are signs that your property could use a bit of maintenance. Oftentimes, these signs aren't so obvious to you because you've grown accustom to seeing them, but visitors will notice. Routine maintenance, and perhaps a few detailed tune-ups throughout the year to trim plants and replace broken or uneven fixtures can offer a dramatic change in appearance.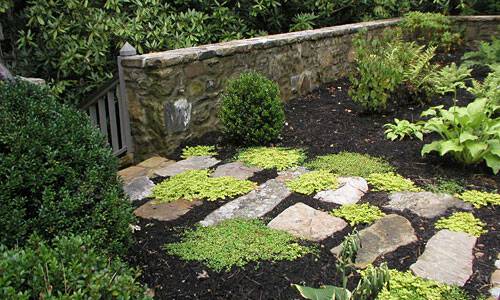 3. A House Presented – If your home doesn't appear to be balanced from the outside, others will not be as impressed with it as they should. I usually photograph a client's home and then draw in plants and other features on the photo to gain a sense of scale and arrangement to see where improvements can be made to enhance its balance, and I encourage you to do the same. You may notice a new coat of paint or window boxes are all that's missing!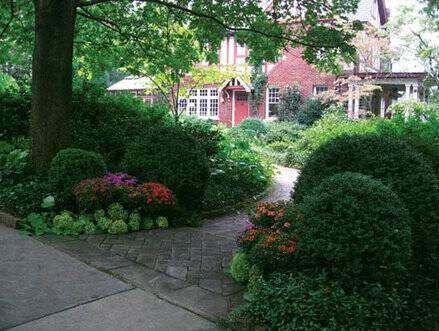 4. Parking Perfected – Adequate parking is essential for any home, but in so many cases, there's only enough room for the homeowners to park their cars, and visitors must park in the street or in the yard. This blocks the view of the home, and in turn, creates a visually displeasing scene. Parking must be functional, yet beautifully placed. I suggest only paving when you must, and using greenery to distinguish where cars can't go.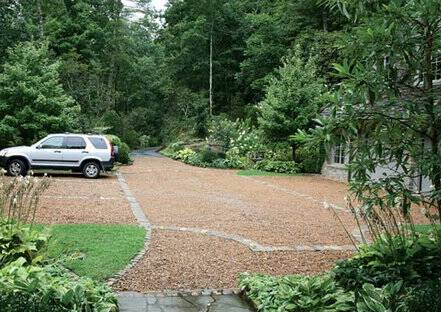 5. Places to Socialize – I love to dine and entertain outdoors. All of my homes have a space designated just for this, such as a deck, terrace or even a simple patch of grass with the right furnishings. Truth be told, though, all you need is a flat space that's relatively close to your kitchen with enough room to comfortably fit a grill, a table and chairs – usually 12' x 20' is sufficient.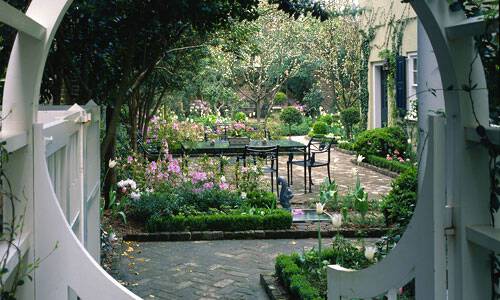 The information above just scratches the surface of what you can do to improve your property. For more information, register your name and email address in the box at the top right hand corner of the page to receive a more in-depth look at Dargan Landscape Architects' secrets to immediately improve your outdoor space.