[vc_row][vc_column][vc_column_text]
Welcome to Dovecote!
A beautiful garden to visit with your family and pets.
Stop by for a consultation about your landscape design issues:
Are you an armchair gardener, 1st time homeowner or seasoned horticulturist? Maybe you need a consultation or a Master Plan? We have a program for you!
Do you stare at your property in dismay and wonder where to start?
Is your family growing and need places to play?
Do you want to organize your property to meet its highest and best purposes?
Do you plan to stay in residence for a short time and don't want to risk over investing?
Are you an empty nester with time -finally- to custom fit your lifelong property?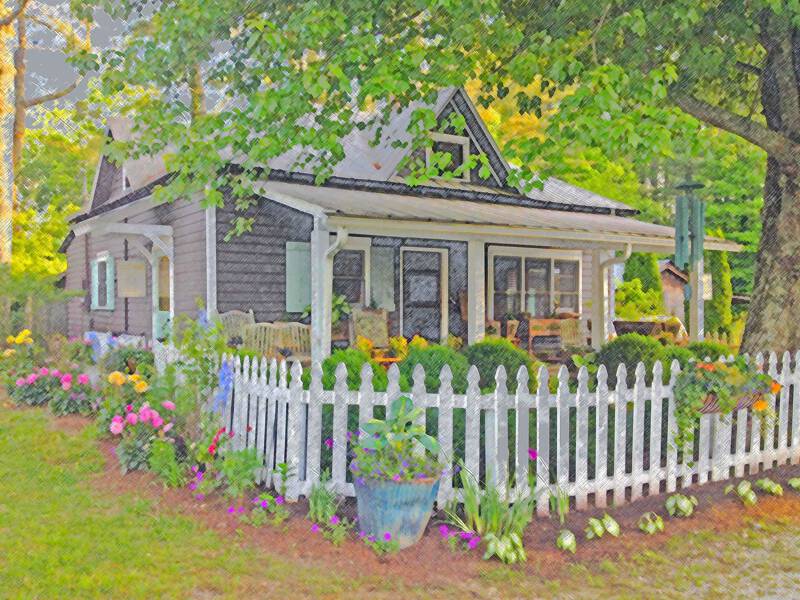 Dovecote/Dargan Landscape Architects
Hours
Available by Appointment Only
Open from 8am to 5pm on Mondays to Thursdays &
9am – 1pm on Fridays.
Contact Us
P: 828-743-0307
E: [email protected]
Follow Us on Facebook
Dovecote Garden & Porch Delights


Follow Us!
Directions
35 Flash Pointe Drive
(a.k.a. McKinney Lane)
Cashiers, NC 82717
[map type="address"]35 Flash Pointe Drive (also known as McKinney Lane), Cashiers, NC 82717[/map]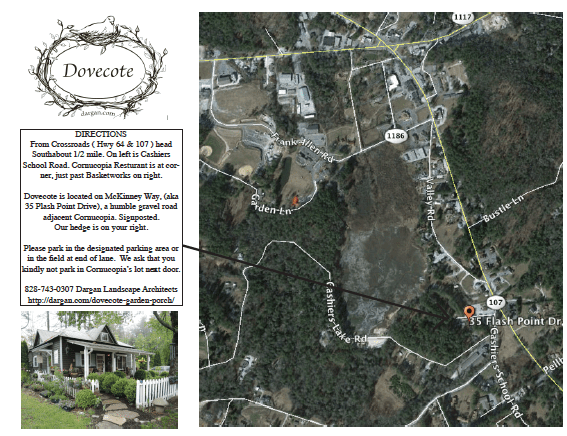 Cashiers map to Dovecote
(click on the map to download)
[/vc_column_text][/vc_column][/vc_row]