The Garden World in Miniature!
Tomorrow, we have an 'on demand', an open miniature gardens workshop at Dovecote in Cashiers, NC ! Please join us at 10 am, July 29. Just come and bring whatever…a $15 set up includes drilling holes in containers, drainage rocks, potting soil, some ground cover ( moss & small sedums) and … magic. Any age is welcome. 10-noon.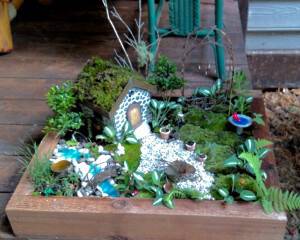 Yesterday, Karla Sidey brought her Scaly Mountain Woman's Club for a private session. She made a miniature garden at Dovecote complete with a home-crafted waterfall. …the club held workshops to prepare for the magical planting and building session. Her tableaux is pictured to the left. Love it!
The club even made little houses with leaf pressed clay roofs and imprinted sides…just adorable! I've never had a group study up and bring creative containers for precious little buildings…just add water, plants and magic!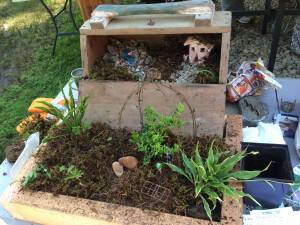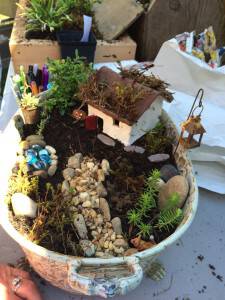 Below are adorable images from the workshop yesterday. I've never seen as many happy and clever little environments.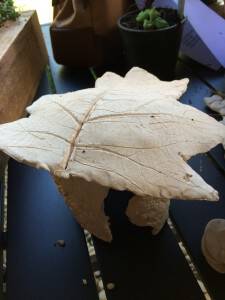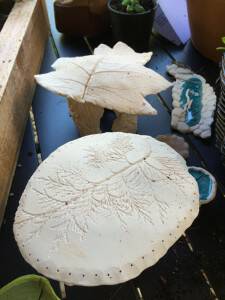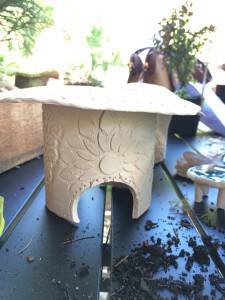 CLICK HERE FOR a link to my recent lecture on Miniature Gardens. It has all my secrets.
Enjoy your summer. xx mp