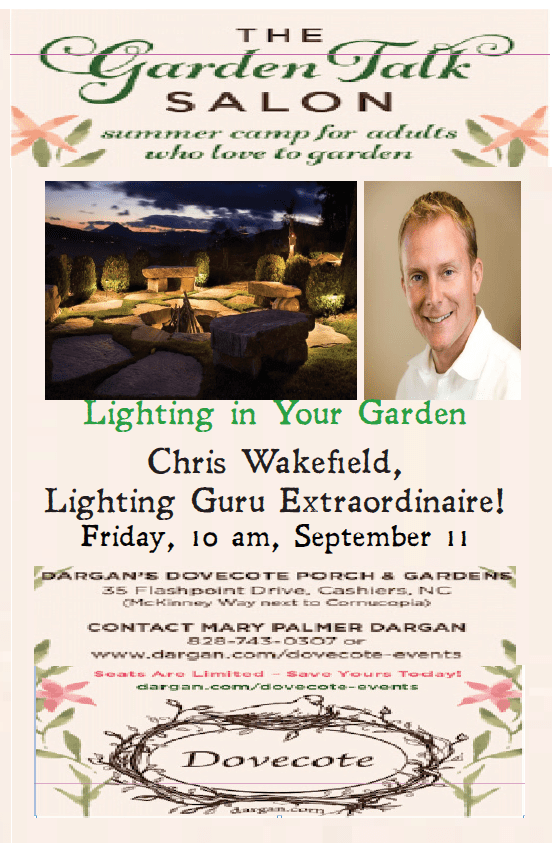 When the sun sets, it creates an opportunity for your garden to transform into something magical. Natural light may be gone but with the help of experts like Chris Wakefield, The Outdoor Lights president, your outdoor oasis can be a feast for the eyes well into the night.
Join us on Friday September 11th at 10 a.m.
Don't forget to RSVP by contacting Mary Palmer Dargan 828-743-0307.
Dovecote is located at 35 Flash Point Drive, Cashiers, NC 28717.