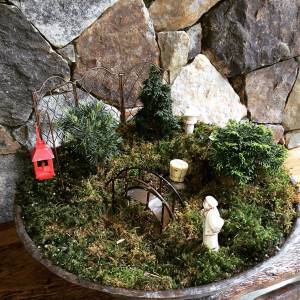 This calming miniature zen garden includes ivory statues, a beautiful walkway and just the right touch of red. Made right here at Dovecote Porch & Gardens in Cashiers, NC.
Earlier this summer we also hosted a miniature gardens workshop. Watch the fun below:
Keep up to date with all of our events by clicking here.
Make sure to follow us on Instagram too.