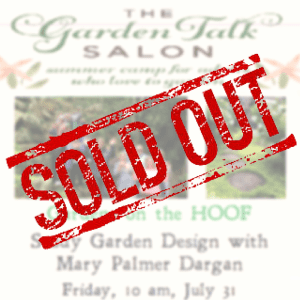 Thank you Dovecote friends. This Friday's Garden Talk Salon (the last one for July) is already sold out!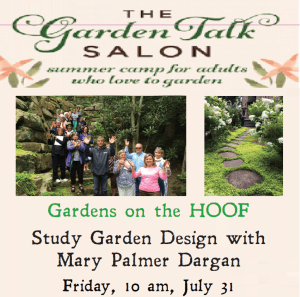 Contact Mary Palmer Dargan to be put on the waiting list at 828-743-0307or [email protected]. Checks for the event will be accepted at Dovecote.
We don't like turning away enthusiastic gardening fans. That's why it is really important to sign up as quickly as possible for events.
Welcome August
Our next GTS will take place on Aug. 7th with guest John McCarley. Listen to Mary Palmer Dargan as she gives us the details:
Our theme for August is:
Fit Your Garden to Your Lifestyle Like a Glove
Browse our events by clicking here and make sure to sign up ASAP.