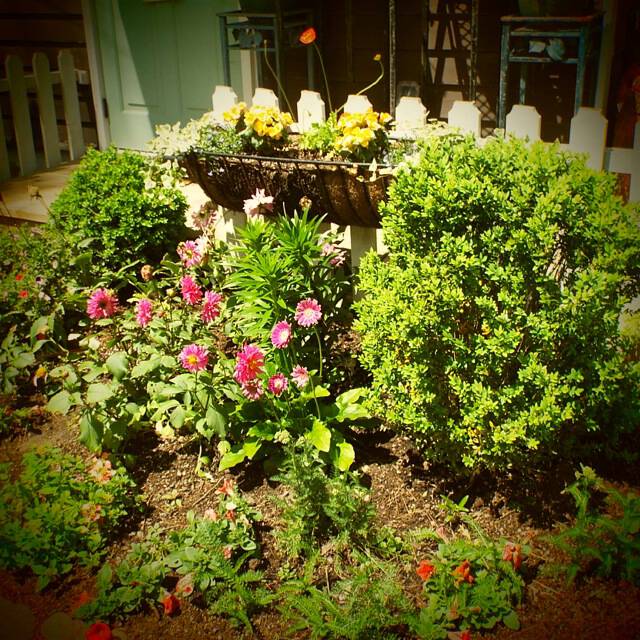 This is what you call full bloom!
These lush greens and florals hug the white picket fence in the front yard at our Dovecote Porch & Gardens headquarters in Cashiers NC.
Get in touch with Dargan Landscape Associates about designing a Southern cottage garden just for you.
Don't let your white picket fence be lonely.
Spruce up your garden with pops of color and beauty.