Its time to take your landscape to school!
Not everyone can make the long trip to Seattle on January 25 & 26 to join the Association of Professional Landscape Designers Washington Chapter. So, I've put together a sample of the workshop for you!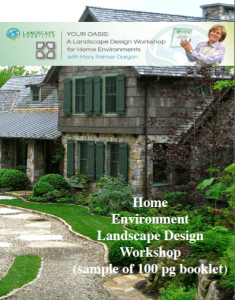 Join us LIVE in SEATTLE !  http://apldwa.org/events-and-news
Be sure to share this workshop with your friends…it is especially appropriate to Master gardeners, Landscape Designers, Landscape Architects, Botanical Gardens educational programs and of course, HOMEOWNERS!
Just contact me at [email protected] or 404-231-3889 and we can discuss your event.
Also, we have 4 introductory videos about this coming soon to our website…visit The Garden Talk Salon.
Cheers,
Mary Palmer