In addition to a lovely visit to The Huntington Botanical Gardens, we also enjoyed some time exploring the gardens of The Getty Center while in Los Angeles. The Getty is quite fascinating, with a variety of art, architecture, and gardens to take in at both The Getty Center and The Getty Villa. The Getty Center features European and American art from medieval times to modern day architecture and gardens, while The Getty Villa draws inspiration from ancient Greek and Roman periods, including 7,000 years of ancient artwork and recreations of old Roman architecture. We could spend days wandering around and admiring the beauty of both!
Of course, our time was quite limited, so on this trip we choose to explore the gardens at The Getty Center. The highlight of this space is Central Garden, which was created by artist Robert Irwin and covers 134,000-square-feet. He began crafting this garden in 1992, and it features a vast assortment of fountains and plants, with new additions regularly being introduced, playing tribute to Irwin's statement "Always changing, never twice the same." Its many unique features and over 500 varieties of plant materials make it especially appealing to the senses of sight, sound and smell.
Beyond Central Garden, there are a number of specialty gardens filled with magnificent foliage and plants that have been selected specifically to "accentuate the interplay of light, color, and reflection." A winding walkway creates the path to oases filled with streams, cascading stone waterfalls, a maze of azaleas and more.
Here's a look at the Getty gardens from our perspective.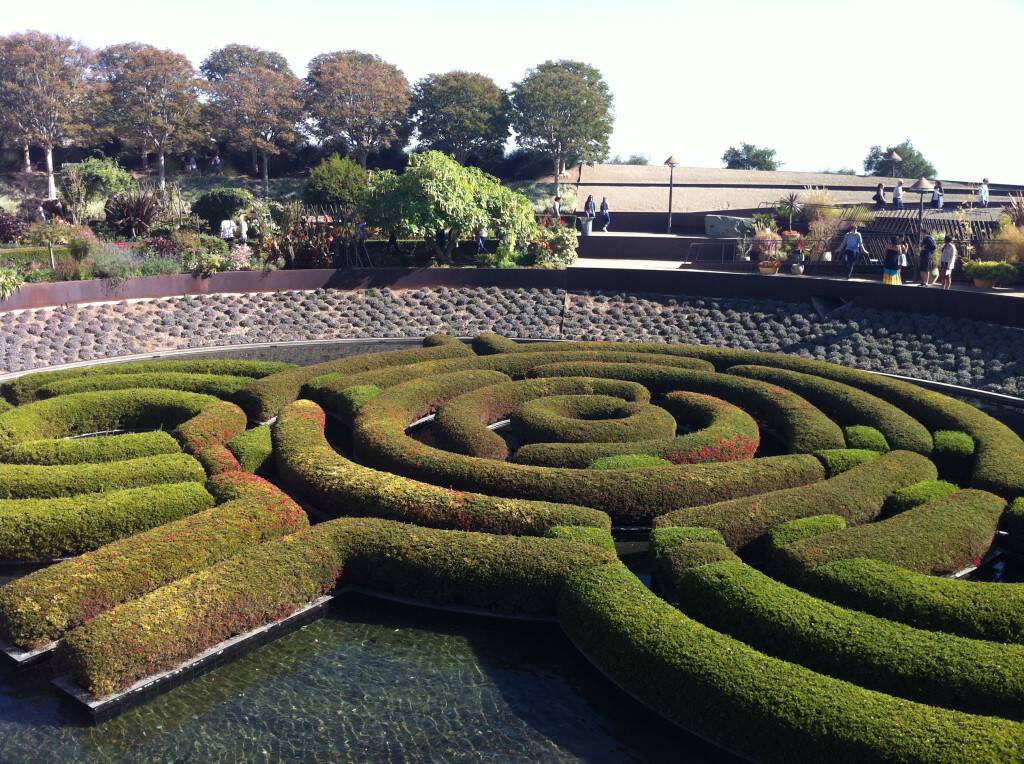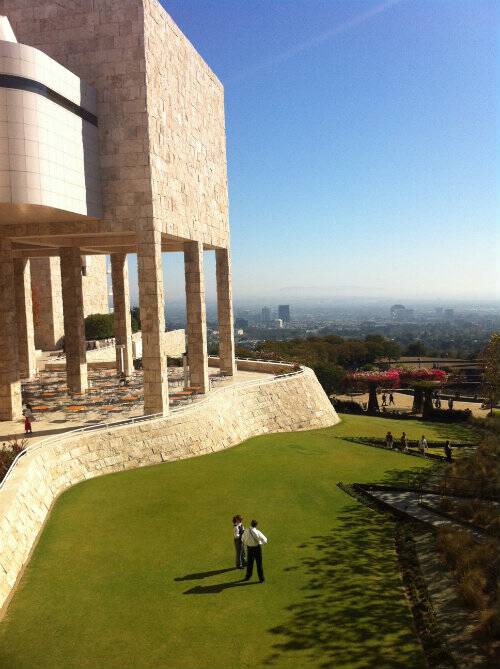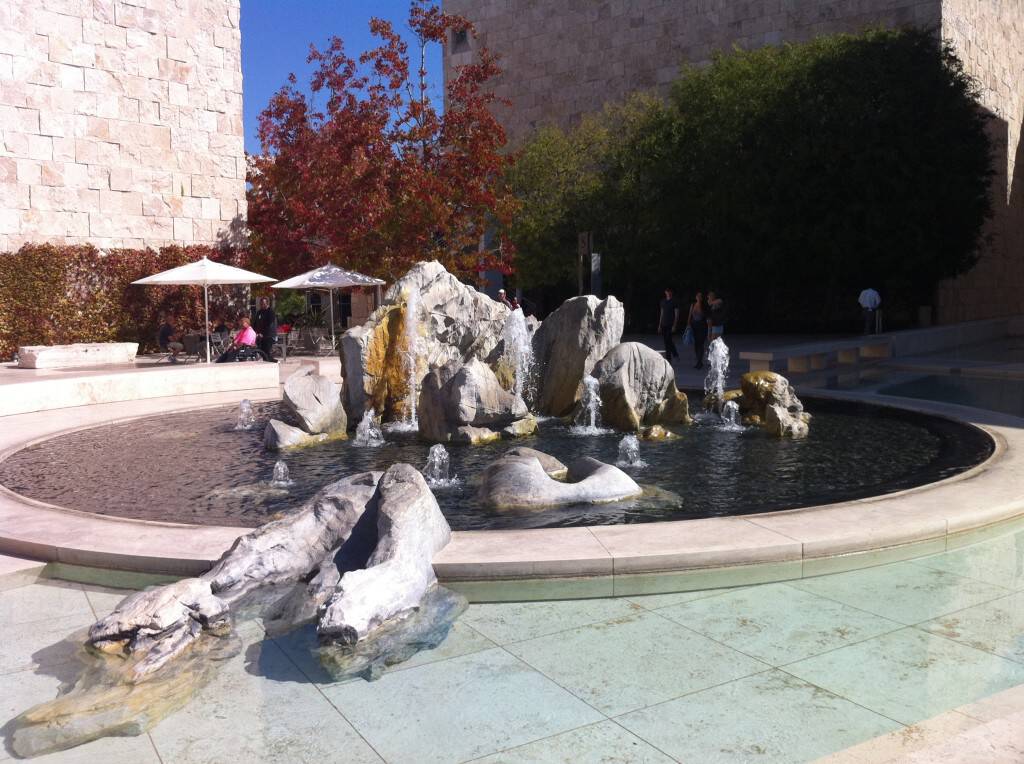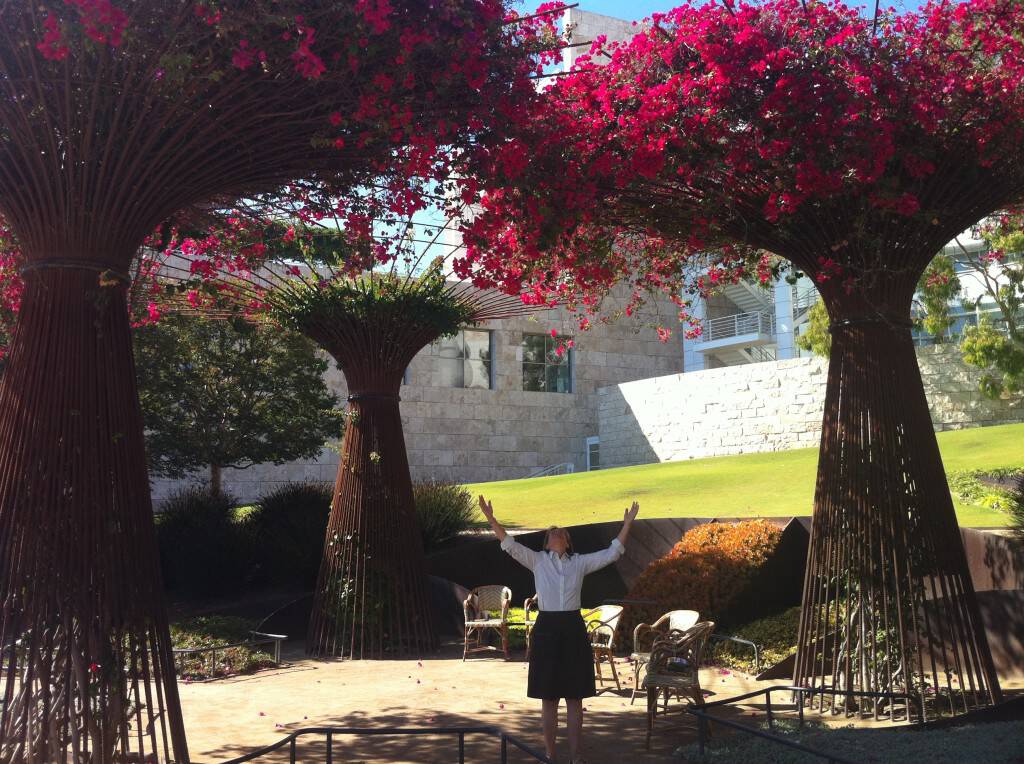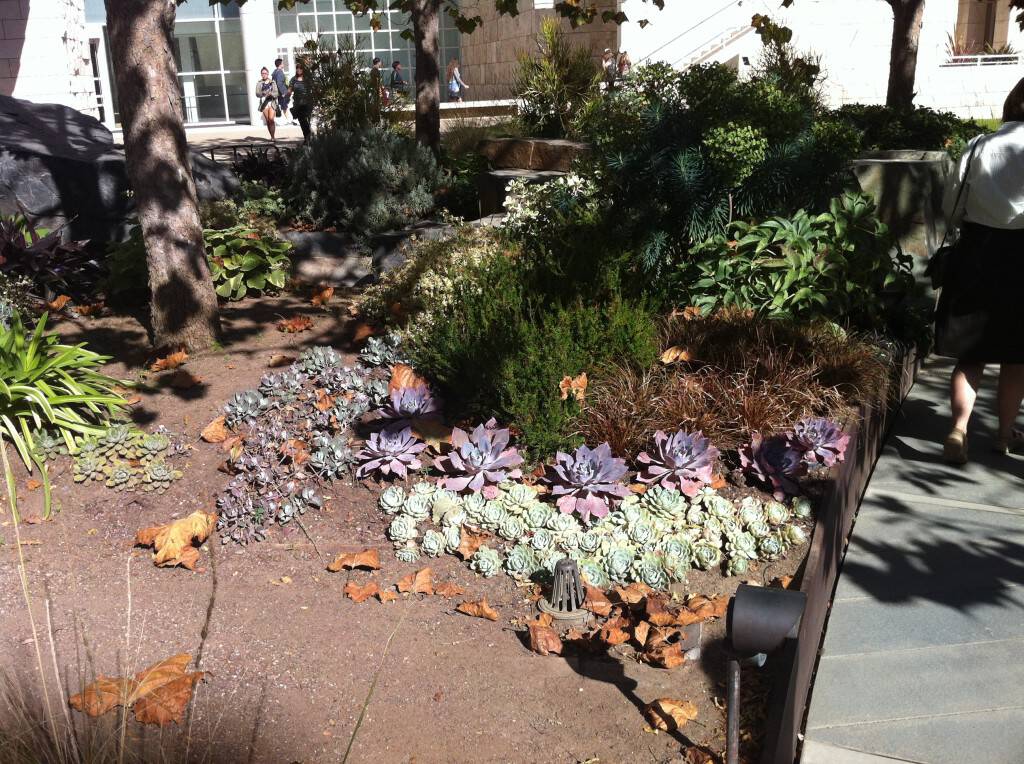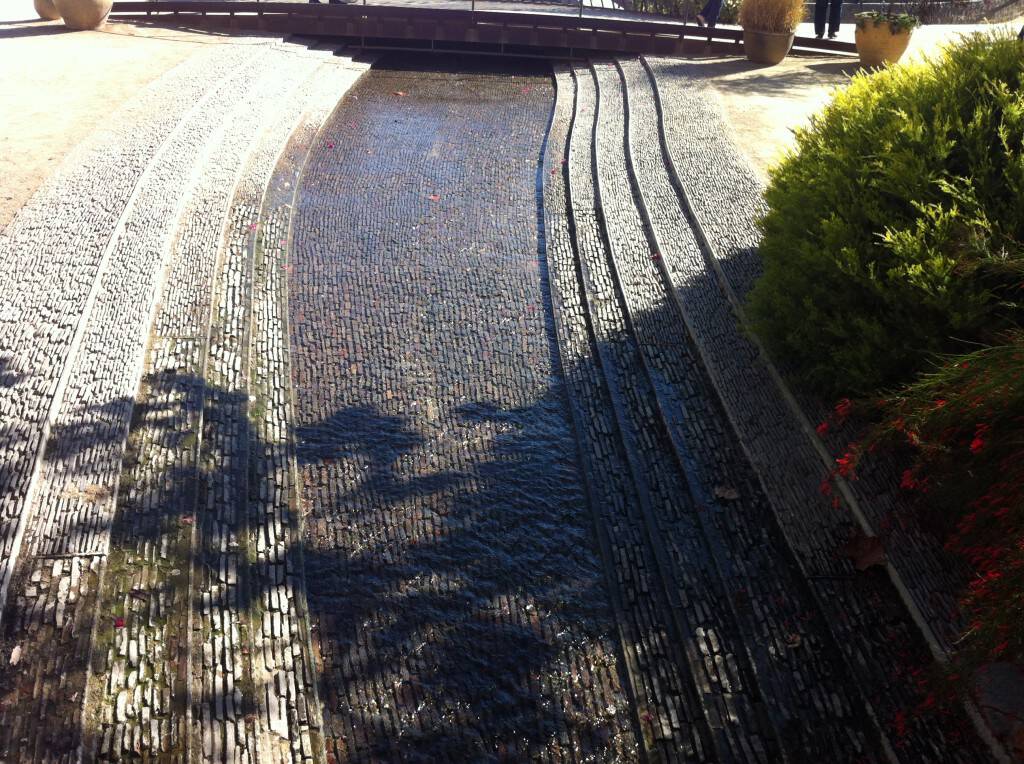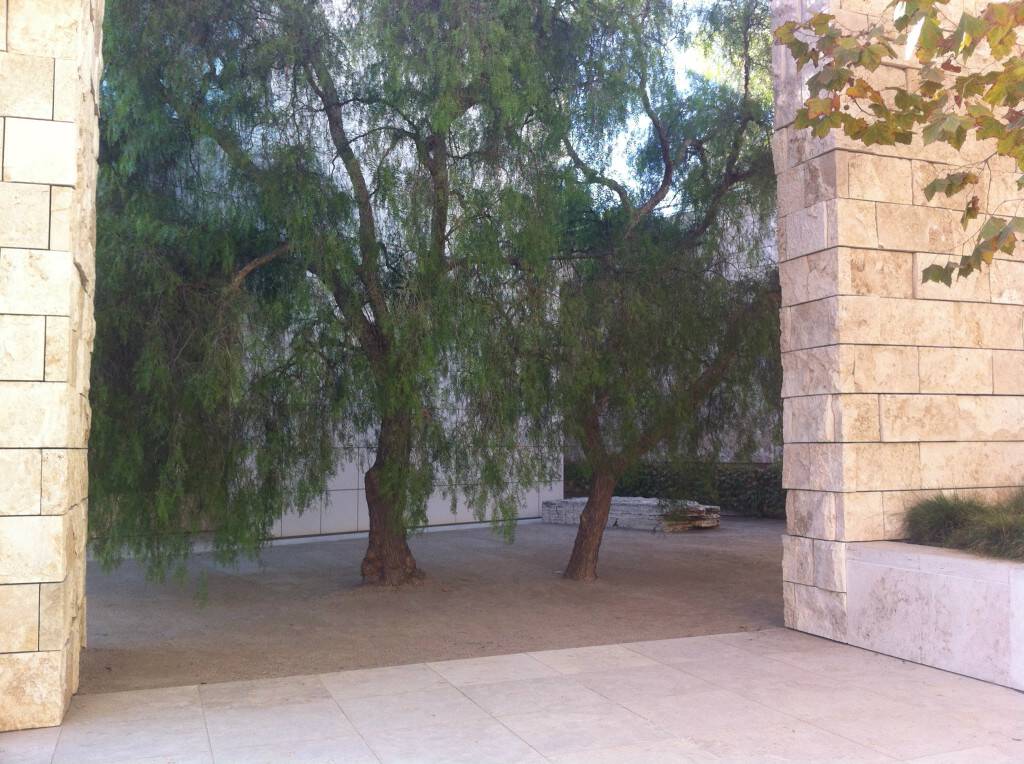 Have you ever been to the Getty gardens? If so, let us know what your favorite part was in a comment below.
And if you are hoping to create your own space inspired by the Getty gardens, or any other garden, contact Dargan Landscape Architects. In person or virtually, we can help you develop a master plan or a tune up and teach you how to Heal the Earth one Garden at a Time!