Do you want your garden to be an oasis and don't know how to begin?
Rested, Refreshed, Restored : Your & Your Garden
Discover the secret components that you love and relieve your stress instead of adding to it.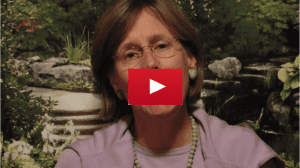 You always hear that sitting in your garden is supposed to relieve stress, but what if
it doesn't bring you peace?  How do you get it to look and act right?
It is important to me to share my secret recipes to bring peace into your life through your serene and beautiful landscape.
Please join me on 2 complimentary training calls designed to transform your garden.
You will leave with a strong foundation about:
How to create a home environment perfect for you to reduce stress and increase longevity
How to clarify the best areas to create gardens that feel really good.
How to successfully use these lifelong landscape design techniques at any stage  of life...whether you are installing your first balcony garden, developing a landscape suited to a growing family, or are an elder who is downsizing and simplifying.
You are in the right place if:
You want to come home after a hard day at work and decompress, outside.
You have spots on your property that never seem to work or gardens that lack zip!
You love the idea of having friends over for a fun, casual meal, but don't have a convenient place outside to entertain
You want an outdoor room or terrace that functions like a room in your house
Are you tired of coming home to get peace, but it gets worse because outside doesn't look right.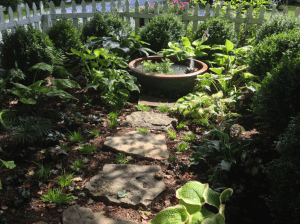 I know after a hard day or week, I love to be outside and decompress in nature…Just to simply feel human again, but I need a place to sit quietly… just to lose myself in the sound of my small fountain.
Would you like to create your own private courtyard, outdoor room or garden retreat, but just don't know where to begin?
Together we can solve those problems and more.
What is "Shinrin-yoku"? Did you know that health care practioners have been studying the scientific benefits being outdoors in a garden, especially in  a forest?
Mary Palmer Dargan
Landscape Your Life
™
Dargan.com
PS: I call it….RRR 4U+UrGdn!