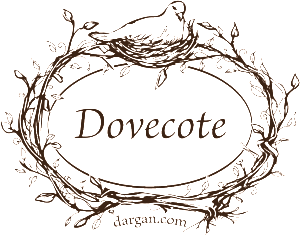 A Survey about our recent events –
please fill it out if you attended a recent event:
Create your free online surveys with SurveyMonkey , the world's leading questionnaire tool.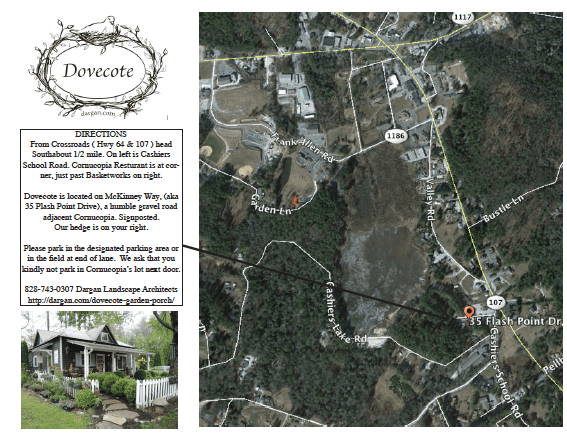 Cashiers map to Dovecote
(click on the map to download)
Schedule:
Denise Dickens Trunk Show Oct. 3-4
The trunk shows will be on Friday and Saturday from 11 a.m. to 3 p.m. Denise Dickens has been working in design and the creative arts for over 25 years. When she started designing women's clothing in 2002, as Outside Designworks™, it was because she found the market lacking stylish designs that were suitable for her.
"We baby boomers are not going down easily. We need easy silhouettes, but they can't be drab or dowdy. I was always looking for the perfect coat or jacket to go with my favorite pants. Something that had color and style, that could keep me warm, or dry, or covered up when on the beach. I figured that other women must be looking for (and not finding) the same thing too."
The result was Outside Designworks™. It is outerwear cut to flatter a woman's body and created in fabrics that are luxurious yet easy to care for and durable for travel.
Outside Designworks™is a Washington, DC based company that specializes in outerwear for all seasons. The rainwear line is available year round and is designed to be truly waterproof in five different styles. The fall/winter lines are currently made in cashmere and alpaca in the finest and most innovative fibers available. The spring/summer warm weather outerwear is
made of pure pima cotton and woven polyester for summer comfort and travel ease.

 
Oct 10-12 - Cashier's Leaf Festival
Dovecote and Dargan Landscape Architects will again share a booth at the Cashiers Leaf Festival. Please join us!The 2014 Leaf Festival will be held Friday through Sunday, October 10 – 12. The sixth annual arts and crafts festival is held during the peak of the fall colors that grace the Cashiers Valley Plateau each year. Artisans gather along the curving walkway amid gardens of Dahlias and a permanent sculpture collection.
The Greater Cashiers Area Merchants Association (GCAMA) is busy planning for the 2014 sixth annual Leaf Festival, scheduled for Oct. 10-12, at the Village Green and Commons in Cashiers, N.C.
Held each year as the leaves begin to change in this beautiful mountain village nestled at 3,487 feet in elevation, this free event has grown tremendously since its inception in 2009.
This year's festival expects to welcome more than 100 artisans and merchants scattered throughout the Village Green and Commons park, located directly in the center of Cashiers adjacent to the crossroads of Highways 64 and 107.
Visitors will find unique handcrafted wood, pottery, jewelry and much more on display and available for purchase throughout the weekend. There will be plenty of food and drinks available in both parking lots behind the two stages of the park, which will be filled with live music throughout the weekend.
Live music is scheduled from 12 to 5 p.m., on Saturday and Sunday, Oct. 11-12 on two different stages. All of these shows are free and open to the public. Most of these performers are local and regional acts, ranging in genre from singer/songwriters, to jazz, blues, Americana, bluegrass, rock, soul, funk, and much more.
The event will be held from 10 a.m. to 5 p.m., on Friday, Oct. 10, and run from 10 a.m. to 5 p.m., on both Saturday and Sunday, Oct. 11-12.
Event sponsorships, volunteers and vendor opportunities are still available for artisans, merchants, non-profits and more.
For more information about the 2014 GCAMA sixth annual Leaf Festival, visit www.visitcashiersvalley.com, e-mail info@visitcashiersvalley.com, or call828-743-8 28.
Oct 22-23 - 2014 Southern Region Master Gardener Conference
Mary Palmer Dargan will be the keynote speaker, and provide book signings. She will offer a special break out session!
The East Baton Rouge Master Gardener Association of the LSU AgCenter's MG Program is proud to host the 2014 Southern Region Master Gardener Conference. When gardening enthusiasts from Texas to Virginia converge on Louisiana's capital city, they will be greeted with riveting speakers, entertaining tours and a trade show that promises to offer those 'one-of-a-kind' items.
Mary Palmer will be giving the keynote presentation, "Life Long Learning: Healing the Earth One Garden at a Time" and a breakout session presentation, "Your Mental Map Plus Pesky Landscape Design Problems Solved."
For more information, see: http://southernregionmgconf2014.com/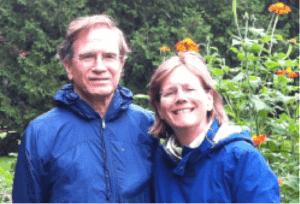 Why are we doing this lecture series? Hugh and I moved to Dovecote from Highcote in High Hampton after 15 years and spent 2013 renovating and building these new gardens. Now, we are celebrating!
For more information please contact: Dovecote Garden Porch or call 828-743-0307.