Dargan's Dovecote Porch & Gardens Presents
The Garden Talk Salon 2015!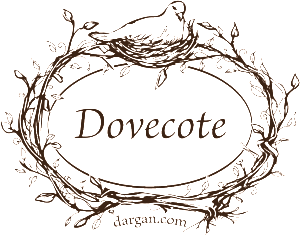 The Garden Talk Salon begins its season early this year on April 4 and runs till August 28, 2015.
Why are we doing this lecture series? Our 2014  summer season featured The Garden Talk Salon with 14 speakers on topics of interest to mountain chic lifestyles and it was waaaay too much fun! Hugh and I moved to Dovecote from Highcote in High Hampton after 15 years and spent 2013 renovating and building these new gardens.  Join us!
Be sure to subscribe to The Garden Talk Salon (see our signup form on the right) and you will be the first to learn of our upcoming events in Cashiers, NC.
Most importantly, you will receive the follow-up videos in case you cannot make the live performances….or for your success library!
Please Read On !
Map & Directions: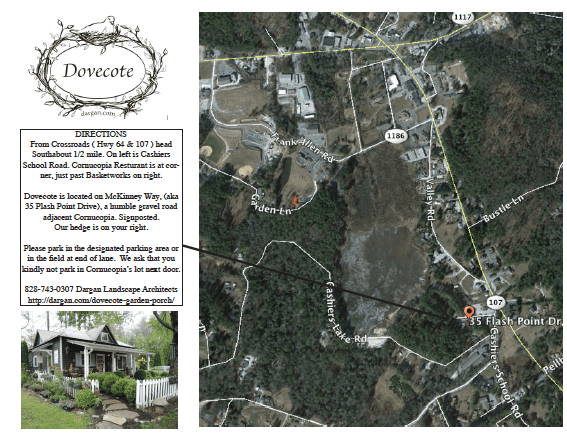 Cashiers map to Dovecote
(click on the map to download)
April 11 & 12: Mother Earth Day News Fair
Join us in Asheville for Permaculture Demonstrations at this enormous event.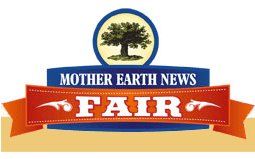 Permaculture Steps for Your Home Environment
Booth: 1600 | Time: 11:00 AM and 2:00 PM Saturday and Sunday
Mary Palmer Dargan | Dargan Landscape Architects
See how to map zones around your property for permaculture success on any size, shape or topography!
http://www.motherearthnews.com/fair/north-carolina
The Agriculture Center ( Across from Airport)  1301 Fanning Bridge Road, Fletcher, NC 28732
Saturday FAIR hours: 9:00 AM-7:00 PM
Sunday FAIR hours: 9:00 AM-5:00 PM
Solve your permaculture ( sustainable gardening) dilemmas with thoughtful landscape design. For 40 years, Dargan Landscape Architects has embraced sustainable home environmental design nationwide.
April 24 & May 15: Two-Day Permaculture Workshops
Join us for new two one–day workshops as part of a series on Permaculture at Dovecote: Land. Life. Garden : LifeScapes for Your Home Environment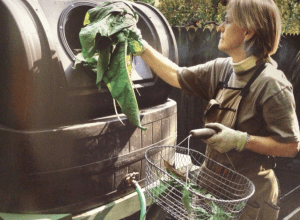 Two one-day workshops will be offered in April and then again in May: April 24 2015 10-1pm and May 15 2015 10-1 pm
Location: Dovecote. 35 Flash Pointe Drive (a.k.a. McKinney Lane) Cashiers, NC 82717
Cost: $125 per person includes light lunch each day & 1 field trip.
Instructor: Mary Palmer Dargan,rla.
Pre-registration required. (see below to order tickets)
Includes a workbook and homework
Mary Palmer Dargan will be teaching the Nitty Gritty Fundamentals for Permaculture Newbies.  Set up Your Property as a the Ultimate Home Environment.  Join her for a workshop to empower your property as a true Land & LifeScape environment.
Draw your dream garden with compost stations
greenhouse huts
potting areas
work out the best practices for your property
learn methods to preparing and plant your garden with hardy vegetables & annuals
use handprint planting methods
seed-blocking
starting baby plants and dahlias for late spring & summer propagation
About Land-Life-Scapes : The Ultimate Home Environment:
The gentle joining of hands between your home environment, your family and nature is my passion. My professional practice as a landscape architect is defined by permaculture principles, but I never thought of it in those words. By taking time to engage with nature and observe how it functions best on your home property, you can design solutions that suit particular situation, avoiding wasting time, labor and resources. This workshop will empower your property as the ultimate Land & LifeScape environment.
For more information, contact: mpdargan@dargan.com
Here's Mary Palmer Dargan's invitation:
May 22 Flower. Vegetable. Seed
Friday at 10 a.m. in Dargan's Dovecote. Planting your summer garden. Workshop for seed-blocking $25.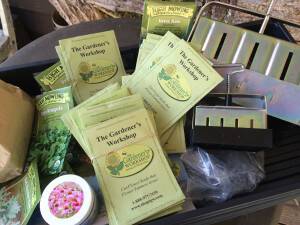 Join me for a workshop on how to mix, press and plant seed blocks. Nurture your sets and plant them when they "root out". Learn how to successfully grow flowers in your garden. Help our butterflies and bees!
Details:
Date: Saturday May 22, 2015 10-1 pm.
Light lunch provided.
Location: Dovecote Porch & Gardens 35 Flashpoint Drive Cashiers, NC.
Instructor: Mary Palmer Dargan, rla. Small group.
Fee: $25.
For pre-registration: mpdargan@dargan.com or call 828-743-0307.
About our workshop:
I find myself collecting seed packets like fine wine, putting them into the refrigerator for later use to preserve their freshness….Then, I get busy and forget to plant the summer flower seeds!  Do you have a stack of seeds ready to be planted? Do you love flowers, butterflies and bees? Hardy annuals like lychnis, queen anne's lace and black eyed susans return each year after blooming. They rest in the mulch of your garden during the cold weather. Other annuals like zinnias and Bells of Ireland are more tender and not frost resistant. They need TLC to germinate and get their roots started in order to bloom early in our short, mountain growing season.
I plant annuals directly into the soil, or make soil-blocks. Their roots develop in the seed blocking media, so the baby plants are strong when planted and suffer no transplant shock. Planting medium, seed blockers, buckets, water and seeds will be available for the workshop. Plus, instructions on how to grow flowers successfully.
Why do we want to encourage planting flower seeds? You remember these. They were in your grandmother's garden. Each year they bolted effortlessly out of the ground and volunteered to populate summer borders…effortlessly. Or at least until your yard service came along, weeding and spraying them into oblivion. Or maybe the rabbits overtook your garden.
I'm on a mission to reinvent your garden and mine.
Have you ever tried a handprint garden? It's fun. Think like a 6 year old and put your hand on the soil, then put a hardy annual seed on each finger print. That keeps baby plants separated to grow well spaced.. I recommend marking them with a well labled plastic knife, or you will forget where they are. Our mission is to encourage native bees and butterflies to ravage these colorful blossoms this summer so both bees, butterflies and flowers can procreate.
May 29: Glenda & Jeff Zahner: Evergreens & Native Azaleas for Mountain Landscapes
Friday at 10 a.m. The Zahner team returns by popular demand with new varieties and a special tour with reception, Q&A. FREE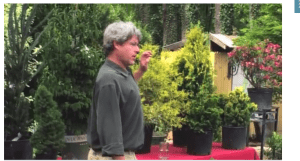 June 5 Dr. Lynn Dillard: Dazzling Dahlias
Friday at 10 a.m.  Dr. Lynn Dillard, co-founder of Scotlyn's Yard Nursery knows her dahlias like noone else!  Her daughter, Erin Dillard Watson, lectured last year, so this is a family affair! She returns by popular demand with new varieties and a specialty cut dahlia flower tour with reception, Q&A. FREE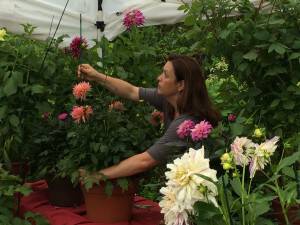 June 12: Bring Birds & Bees to the Garden
Friday at 10 a.m. FREE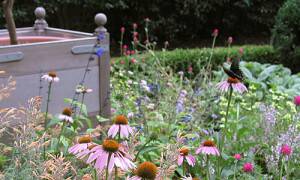 June 19: Garden Guru for Mountain Landscapes
Friday at 10 a.m.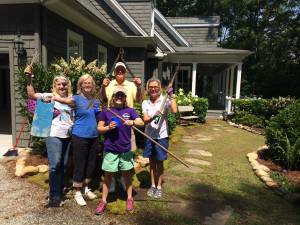 June 26: Carl Peverall's fabulous sculpture lecture
Friday at 10 a.m. FREE
July 10: Jodie Zahner: Mountain Floral Design
Friday at 10 am. $30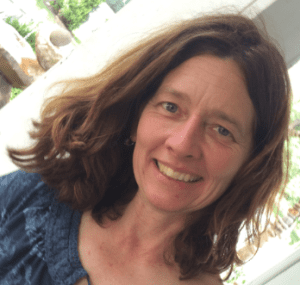 July 17: Joy Garden Tour
9-5 p.m. (Village Green Commons)

July 18: Joy Garden Tour
9 – 3:30 p.m. (Village Green Commons)


July 18: Doug Selph: Southern Botanicals Pressed Flower Art
More information will be announced later.

July 24: Miniature Gardens Workshop
Friday at 10 am. FREE
July 31: Garden Design Study: Summer Garden Terraces
Friday at 10 am. $125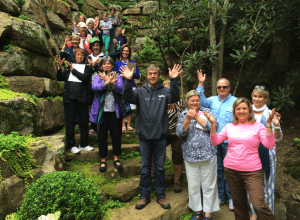 August 7: John McCarley: Organic Gardening  & Fall Seed Workshop
Friday at 10 am.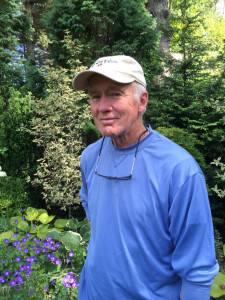 August 8-14/15:  Fit Your Garden to Your Lifestyle: 2 Day Design Event
More information will be announced later. $250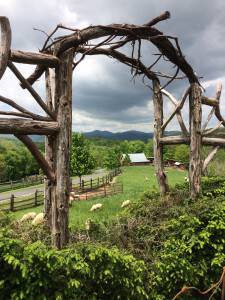 August 21: Mary Palmer Dargan: Hydrosols & Floral Waters Workshop
Friday at 10 am. FREE
August 28: Bob Dews: Magical Waterfall Study
Friday at 10 am. FREE