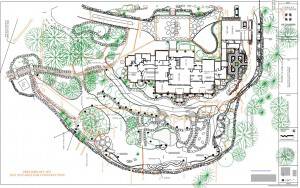 LET US DESIGN YOUR UTOPIA!
We've been in this business for 40 years and have vast resources at our fingertips to transform your property. As vital members of your consulting team, we work seamlessly with the team architect, engineer, landscape contractors and YOU, the owner, to bring the highest and best use of your property to the forefront.
We listen and actively use the PLACE system : to analyze the potentials, layers and agenda, create the resultant environmental transformations.
Landscape Architecture is a licensed, professional practice and we are registered nationally with CLARB, the Council of Landscape Architectural Review Boards, as are licensed in many states where we currently do business. We've experienced finished projects in 22 states, St Croix, Mexico, Europe and Great Britain.
How to get started? Its simple! Just call us and we'll set up a Half or Full Day of Magic. While there we sketch, review your plans and discuss lifestyle, budget and problem solving. Price for a plan set is discussed once we understand the parameters of your project. Plan packets can be from 5 to 50 sheets since every project is customized to meet its maximum long-range potential for your family. Your builder implements our drawings. We can help review estimates and qualifications as your agent. The Dargan Team is there for you during the process and construction to help as needed. Send us photos or invite us on site to review layouts and installation.
View a Sample Master Plan Set New Construction
Price Upon Application. Fill out your application today!